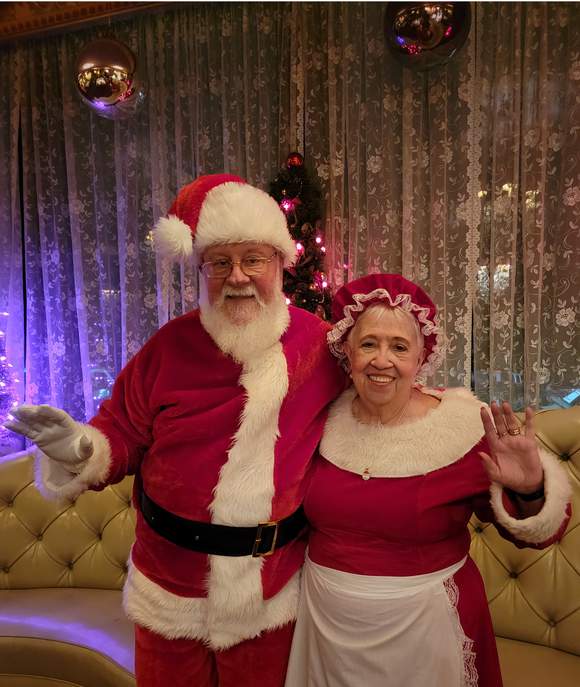 For Pat Metzler it's the best thing that ever happened. "It's been so rewarding," she said recently. For years, Pat and her husband have played Santa and Mrs. Claus at holiday events and appearances in and around Kenosha County. "Seeing children's eyes when Santa walks through the door is the most rewarding experience in my life," Pat said. "It's the best thing we've done. I'm not looking forward to when we're too old to continue this tradition."
But that dreaded day nearly arrived when an old injury to Pat's shoulder flared up. "I had quite a bit of pain," Pat remembered, "and sleeping was a problem." Worse was the impact on her role as Mrs. Claus. "I love to put children on my lap when I can," Pat said, "but my shoulder made it too hard to pick them up."
KIND AND GENTLE
That's when Pat met Dr. Mohammad Al Sawaf, an orthopaedic surgeon with Froedtert South Orthopaedic & Spine Clinic, and a specialist in reconstructive shoulder and elbow surgery. "When I met Dr. Al Sawaf, he was the kindest, most gentle person I've talked with," Pat said. "We had this instant rapport."
"Pat is one of those patients who make me feel especially good about what I do," Dr. Al Sawaf said. "By helping her, we're making it possible for her and her husband to spread holiday joy to so many others." To address Pat's shoulder problems, Dr. Al Sawaf performed what's called a reverse arthroplasty, replacing her damaged shoulder joint with an artificial implant.
A LONG TERM SOLUTION
"Because her shoulder had significant bone loss, we used a bone graft at the time of surgery," Dr. Al Sawaf said. "In other patients with similar shoulder damage, we might use special implants that compensate for their bone loss," Dr. Al Sawaf said. "Using these advanced techniques we're better able to restore patients' shoulders and give them better range of motion and strength."
"We're always trying to give patients solutions that are really durable," Dr. Al Sawaf said. "Three years after her surgery, Pat is doing great. When I see her, she's always happy to see the x-rays showing her implants are stable and staying in the right position." "I'm doing exceptionally well," Pat said. "I'm amazed at how much mobility I have. Dr. Al Sawaf gave me my life back."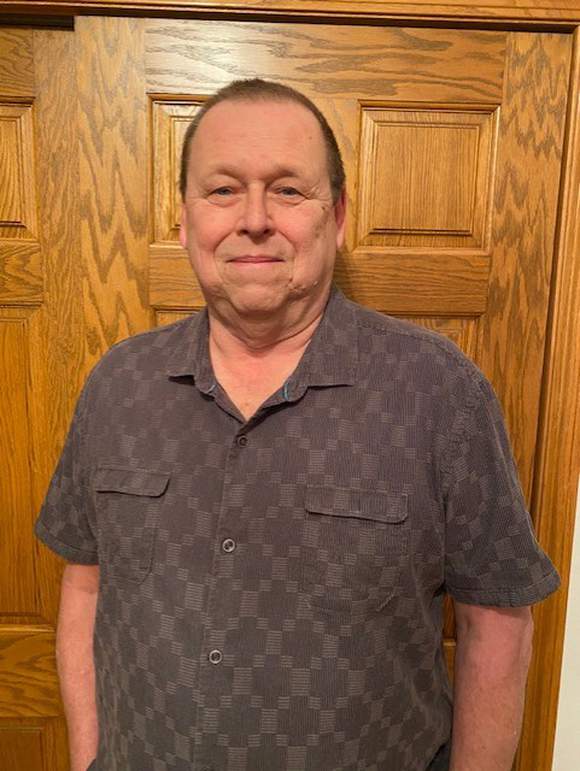 BREAKTHROUGH SURGERY
"I've had back problems for years and years," said Jeff Swanson of Kenosha. But this past year, the problems worsened dramatically. "I was getting bad cramps in the backs of my legs. I couldn't go for long walks, or go shopping for very long. I was even having trouble getting in and out of the car. I used to be an avid golfer," Jeff said, "but I haven't golfed for years because of my back problems."
Jeff's primary care physician sent him to see Dr. Neil Bhamb, an orthopaedic surgeon with Froedtert South Orthopaedic & Spine Clinic. Dr. Bhamb's expertise includes performing spine surgery with the help of an inter-operative, 3-D, CT-based guidance system. "Just a few years ago, this procedure wasn't available in this area," Dr. Bhamb said. "Patients had to go to Milwaukee or Chicago. Now, we're using this advanced 3-D technology to do these minimally-invasive surgeries right here in Kenosha County, close to home for people in our communities."
That was important to Jeff Swanson. "I wanted to have this done close to home and not have to go somewhere else where it would be inconvenient for my wife and family," Jeff said. "And Dr. Bhamb prepared me well in advance for the surgery," Jeff recalled. "He had me taking some medications before the procedure to help me recover faster."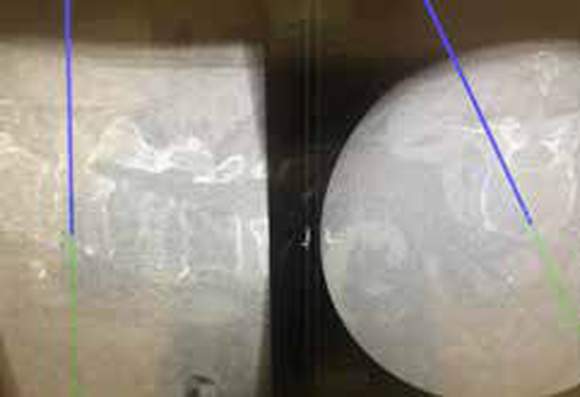 LOWER PAIN, FASTER RECOVERY
"I'm using this minimally-invasive technique with ninety percent of the lower back surgeries I'm performing," Dr. Bhamb said. "The 3-D guidance system helps me to be more precise by creating a virtual image of the patient's spine as I'm operating. It also allows me to perform surgery with incisions that are two centimeters in length, compared to ten or fifteen centimeter incisions in the past," Dr. Bhamb said.
"With this minimally-invasive spine surgery, patients are often home the same day," Dr. Bhamb said. "Their pain levels are much lower, their blood loss is much less, and their satisfaction is much higher. Patients can often start physical therapy within days of their surgery."
"Dr. Bhamb is very good at explaining what he's going to do, the risks, and what to expect before, during and after surgery. "He's a wonderful doctor," Jeff said. "What amazed me was that after surgery and recovery, I went home the same day," Jeff said. "And although I took pain medication and muscle relaxers for about a week, I never experienced very much pain at all. And the back problems are all gone," Jeff said.
"That's hugely satisfying for me," Dr. Bhamb said. "The whole point of my practice, the reason I decided to do spine surgery, is to help people get back to the way they've always been able to function, to help patients get their lives back."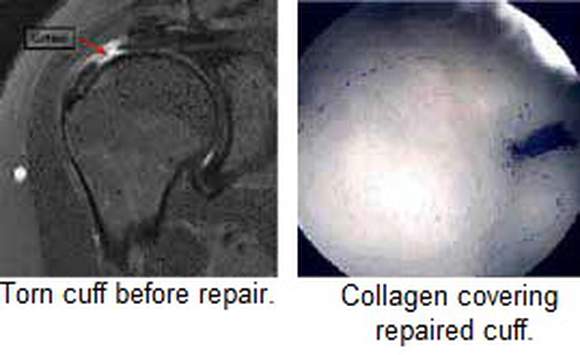 STELLAR RESULTS
"I knew years ago that I had done something to my shoulder," said Lisa Hoftiezer, of Kenosha. "I kept putting it off until I really injured it sawing a tree limb in my garden. I couldn't reach over my head, or pick things up, or vacuum," Lisa recalled. "I was using my left hand for everything." That's when Lisa turned to Dr. Al Sawaf. "He and his staff work like a family," Lisa said. "They made me feel comfortable and were so well informed that I never had to worry about a thing."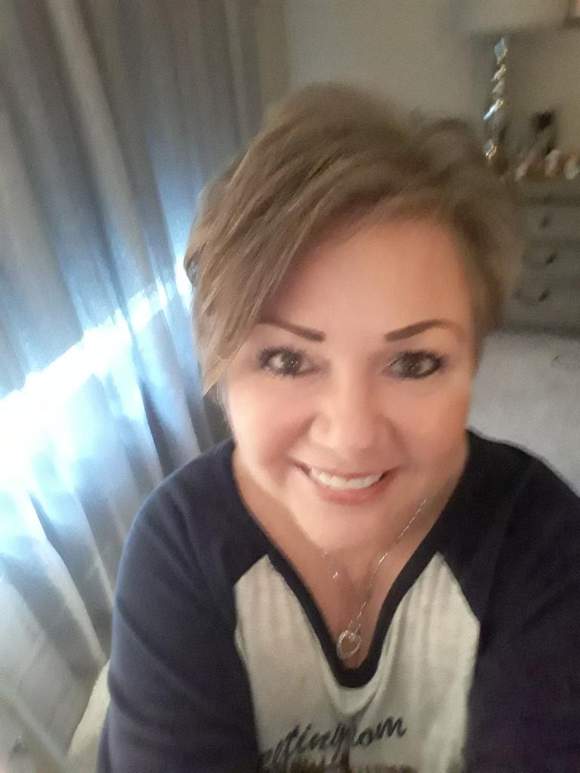 Scans performed by Dr. Al Sawaf revealed the extent of Lisa's shoulder damage. "I had a full tear in my rotator cuff, my bicep tendon was torn, I had bone spurs inside my rotator cuff, and there was fracture in the bone along the top of my shoulder," Lisa said.
Dr. Al Sawaf performed minimally-invasive arthroscopic surgery to repair the damage. "One of the biggest improvements we've seen in these surgeries is through our use of biologics – collagen tissue grafts that help with healing," Dr. Al Sawaf said. "We put the collagen in place during the arthroscopic surgery to repair the rotator cuff, and in the short term, this means less pain after surgery," Dr Al Sawaf said, "which reduces how long patients need pain medication. Long term, it translates into a thicker, stronger tendon repair."
"My results have been stellar," Lisa said. "My range of motion came back almost instantly, and there's no more pain. And you would never know I'd had surgery because the incisions were so small that the scars are nearly invisible."
"This is the vision that we work for," Dr. Al Sawaf said. "Patients just want to wake up and feel good about themselves. That's what we're working for."
Back to Article List