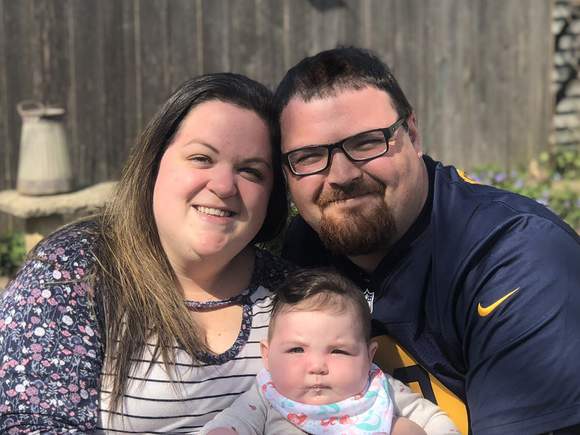 "She is honestly the perfect child." That's Brylee Niccolai of Sturtevant describing her daughter, Emersynn, born last fall in The Birthing Inn at Froedtert Pleasant Prairie Hospital. "I went through all the stress," Brylee recalled, "so she could just be perfect."
By "stress" Brylee means when her normal post-delivery bleeding wouldn't stop. "That's when a little bit of panic set in," Brylee said. When their initial efforts to stem the bleeding were unsuccessful, Brylee's obstetrician/gynecologists – Drs. Kelli Sasada and Thomas Ambro, both with the Froedtert South Medical Group – called on Dr. David Curry.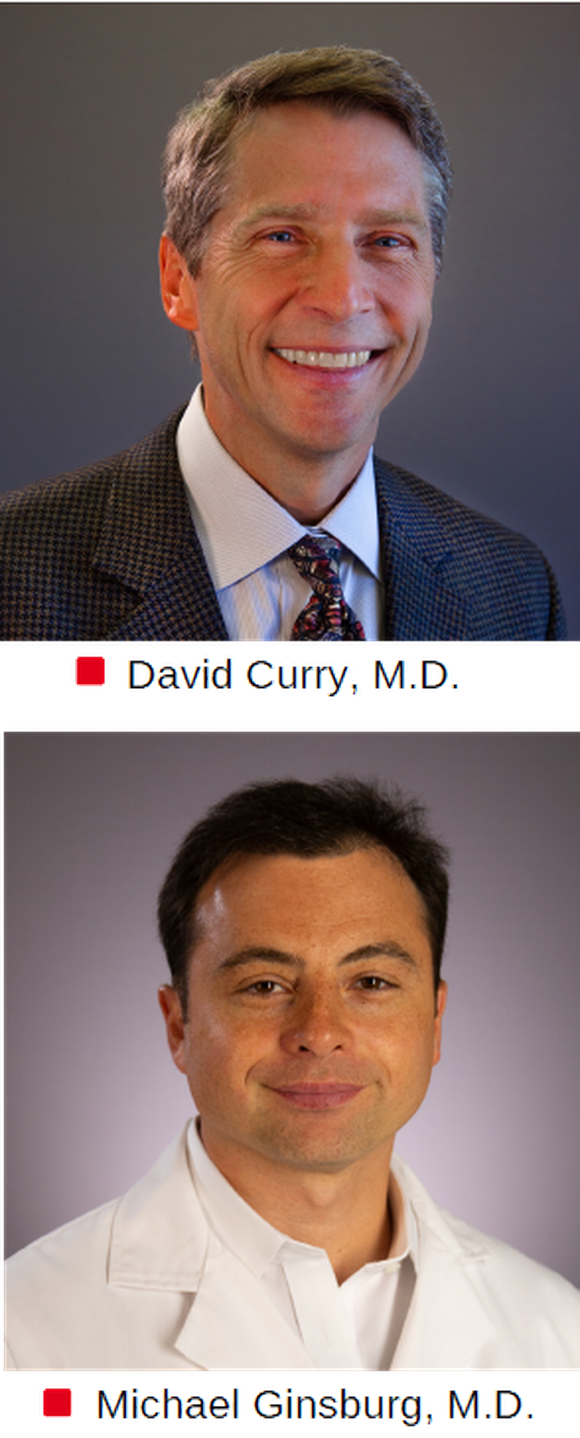 A TINY LITTLE INCISION
Dr. Curry and his colleague, Dr. Michael Ginsburg, are vascular and interventional radiologists on the Froedtert South Medical Staff who use catheters guided by sophisticated imaging technology to diagnose and treat a variety of conditions in every part of the body.
"I inserted a catheter into the arteries on each side of Brylee's uterus," Dr. Curry said, "and injected gel foam that completely stopped the bleeding. As a result, Brylee should still be able to have more children, if she chooses."
That would not have been the outcome had Brylee undergone an emergency hysterectomy, the only remaining previous option to treat her bleeding. "That would have meant that her newborn daughter would have been her first and last baby," Dr. Curry said. And that was not the ending Brylee had hoped for. "Even if I decide later not to have more kids, I didn't want that choice taken away," Brylee said. "But thanks to the advanced medical procedures and the doctors who were so quick to find a solution," Brylee said, "I still have that option."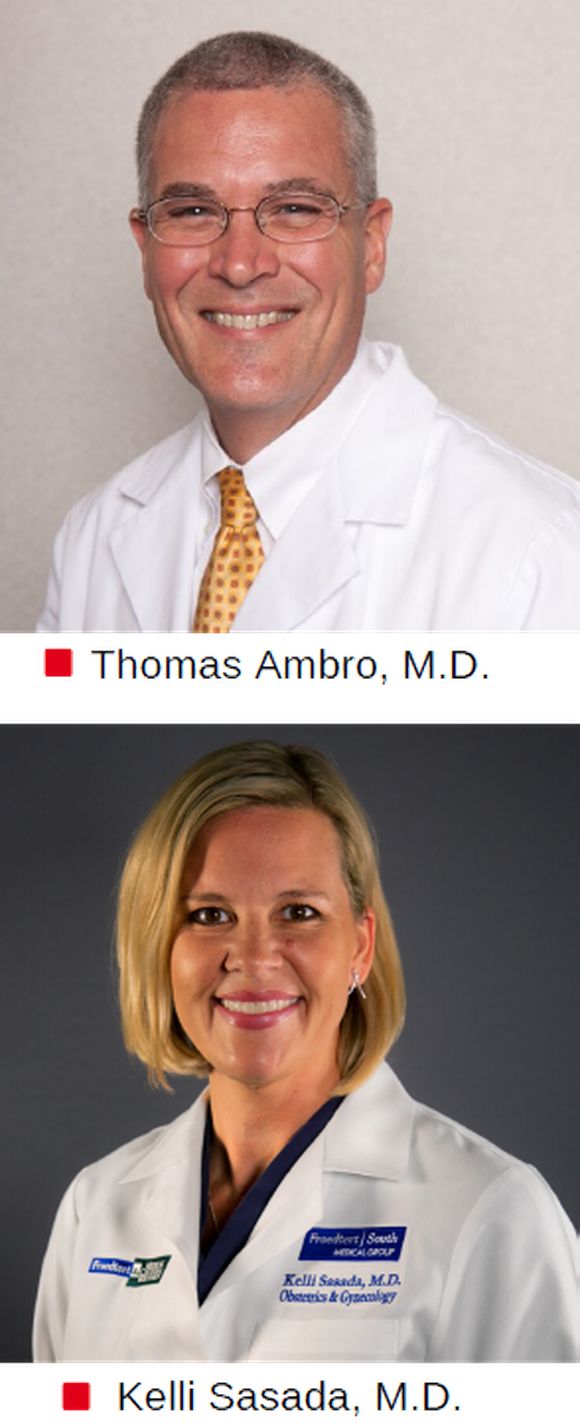 "It just shows how important it is to be in the right place, with the right people," Brylee said. "They saved my life. And an added bonus: I only had a tiny little incision which really helped speed my healing."
Dr. Ginsburg has successfully used this procedure - formally known as uterine artery embolization - to treat symptomatic fibroids – noncancerous growths that some women develop. "When we used this treatment on women with post-delivery bleeding," Dr. Ginsburg said, "their fibroids shrank. After many studies and decades of experience, we use it today as a safe, effective, non- invasive treatment for fibroids."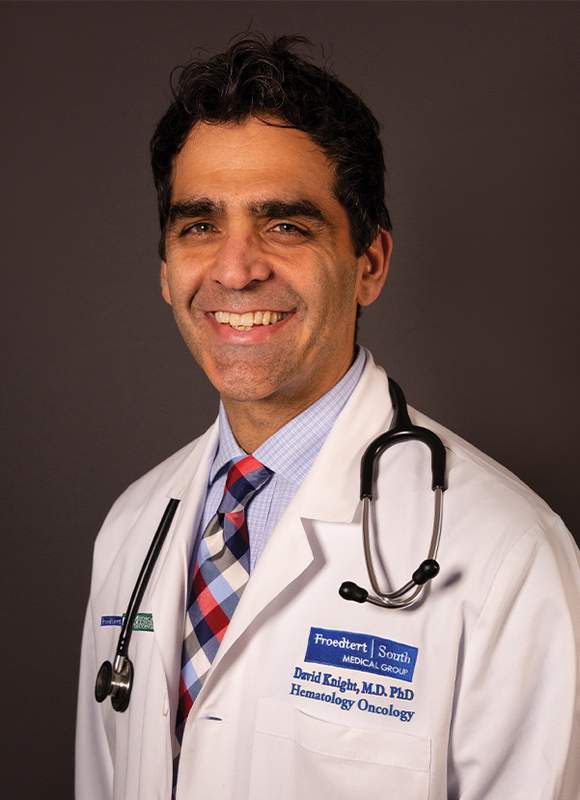 A WHOLE NEW BALLGAME
"September of 2019 is when our whole world came crashing down," remembered Wilma Domingo of Twin Lakes, Wisconsin. That's when her husband, Frank, was diagnosed with liver cancer. "You hear about people who have cancer," Wilma said, "and your heart goes out to them. But when it hits home, it's a whole new ballgame."
"It was disheartening," Frank said. "I asked how many years I had to live, and they told me maybe one or two if I didn't do anything. So we moved forward instead of just worrying."
Frank's cancer specialist at Froedtert Pleasant Prairie Hospital is Dr. David Knight, an oncologist/hematologist with the Froedtert South Medical Group. Dr. Knight found six malignant tumors on Frank's liver. He called on Dr. Ginsburg to treat the cancer using interventional radiology.
"We were able to deliver a high concentration of chemotherapy drugs directly to the arteries supplying the tumors," Dr. Ginsburg said, "without causing the typical side effects elsewhere in the patient's body. We also cut off the blood supply to the tumors - a procedure called chemo-embolization " The result: five of six tumors were eliminated.
Dr. Ginsburg destroyed the final tumor by injecting radioactive particles directly into the arteries supplying it. "By delivering radiation internally and very locally," Dr. Ginsburg said, "the doses can be much higher, so we can kill the cancer without damaging surrounding healthy tissue."
"Combining targeted liver therapies with new anti-cancer medications and radiation therapy allows patients to achieve milestones not seen before," said Dr. Kevin Khater, a radiation oncologist with the Froedtert South Medical Group. "Physicians with whom I collaborate know how and when to apply these new approaches. As part of the Froedtert & the Medical College of Wisconsin Cancer Network, we work together, often times in collaboration with our colleagues at Froedtert Hospital in Milwaukee, to decide which one works better in a particular situation."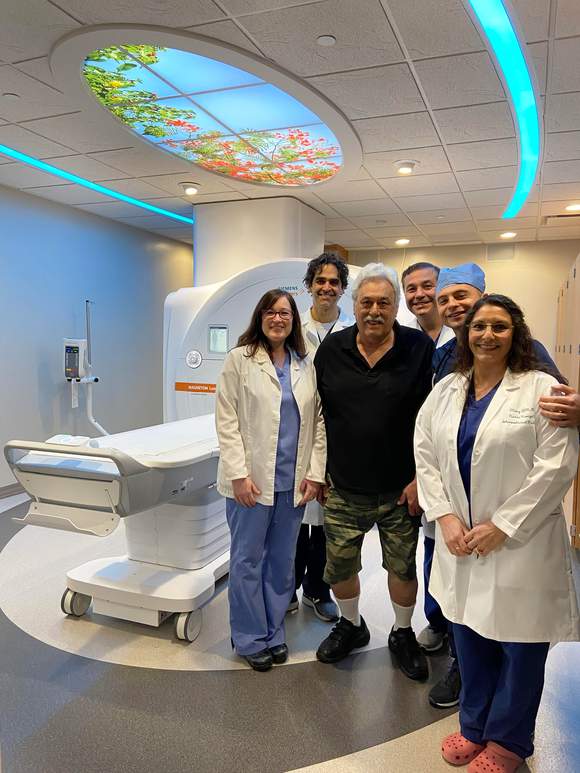 HE HAS MORE HOPE
Taking advantage of the close relationship between Froedtert South physicians and their counterparts at the Froedtert & MCW health network, Dr. Ginsburg qualified Frank for the liver transplant waiting list. "He's very happy to be on that list," Dr. Ginsburg said. "Now, he has more hope."
"When I first found out about the cancer, I was down, but now I feel great. I have a lot more energy again," Frank said. "These doctors are miracle workers," Wilma added. "They gave Frank his life back."

A BRAND NEW LAB
Dr. Curry and Dr. Ginsburg recently began practicing in a newly completed lab at Froedtert Pleasant Prairie Hospital that's dedicated for interventional radiology. "It's a state of the art, brand new lab," Dr. Curry said, "specifically designed with all the bells and whistles for what we do."
Among the many procedures they perform in the new lab is one for men with enlarged prostates. "It's a small incision, more of just a nick," Dr. Ginsburg said. "We inject tiny particles to stop the flow of blood to the prostate gland, resulting in relief. For patients afraid of potential complications of traditional prostate surgery – including impotence or incontinence – it's a great alternative."

CARE YOU CAN TRUST
"I want people to know that we have a comprehensive interventional radiology practice here providing the entire scope of clinical care," Dr. Ginsburg said. "That includes state-of-the-art technologies to deliver minimally-invasive, targeted treatments and inpatient/outpatient services. We provide virtually everything a big academic hospital does, but close to home." "We've grown dramatically over the last two years," Dr. Curry agreed. "I'm very excited about where we're going as we continue to expand."
Patients are excited, too. Excited about the results they're already seeing from the doctors, nurses, staff and advanced medical procedures such as interventional radiology at Froedtert Pleasant Prairie Hospital.
"People who find out they have cancer spend too much time wondering, 'What am I going to do?'", Frank Domingo said. "Well, I found out what these doctors can do, and it's a whole lot." "And not only the doctors do a great job," Wilma added, "so do the nurses. They took our stress and worries away. We were totally blessed."
"I felt so supported," said Brylee Niccolai. "It was a wonderful, personalized experience. I felt so close and comfortable with the providers delivering my child. If you want to trust somebody, trust these doctors and nurses."
Back to Article List