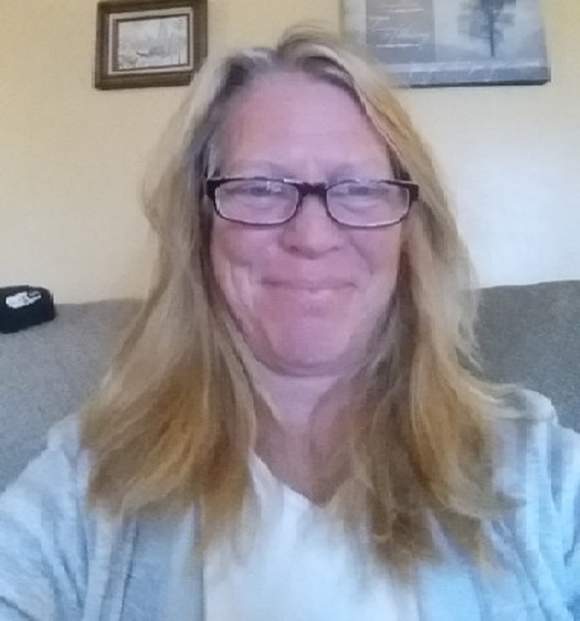 Lisa Johnson, of Kenosha, lived with knee pain for more than two decades. Until a couple summers ago, when Lisa reached a point where she'd had enough. "My knee would swell every day," Lisa said. "I knew something was wrong." Lisa went to see Dr. Alan Gegenheimer, an orthopaedic surgeon with the Froedtert South Orthopaedic & Spine Clinic. "Dr. Gegenheimer told me, 'Lisa, you're bone on bone. That's why you're walking the way you do,'" Lisa recalled.
"Lisa had quite a bit of bow-leggedness," Dr. Gegenheimer said. "With a complete knee replacement, we were able to get her knee straightened out, get rid of her pain, and get her back to doing what she loves." Lisa had the surgery just before last Christmas. "I was walking and putting weight on my knee right after surgery, even going up and down steps," Lisa said. "I was out of the hospital the next day. I'm super now, and the flexibility of my knee is more than I expected."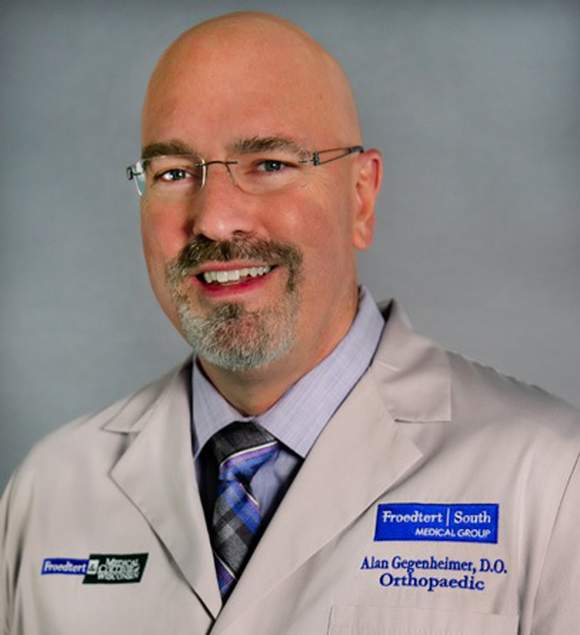 "I'm doing total knee replacements that preserve all the ligaments in the knee – ligaments that are often sacrificed in the approaches used by many other orthopaedic surgeons," Dr. Gegenheimer said. "That type of total knee replacement will never feel like a normal knee," Dr. Gegenheimer said, "whereas saving those ligaments allows my patients to get back to what they want to do."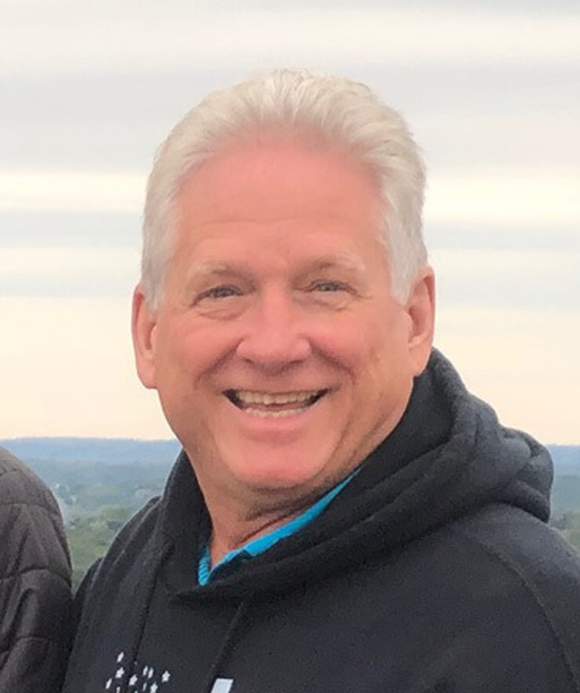 FASTER RECOVERY
Bob Berg, of Spring Grove, Illinois, also struggled with knee pain. "It was getting to the point where I couldn't walk nine holes of golf," Bob said. "Walking my dogs, I couldn't go even a quarter of a mile." Bob asked Dr. Gegenheimer if he should cut down on his activities. "Dr. Gegenheimer said, 'You don't want to do that, because you want to take care of your heart and your overall health,'" Bob recalled.
Dr. Gegenheimer recommended a partial knee replacement for Bob. "For patients who qualify, the recovery period is much faster," Dr. Gegenheimer said. Bob underwent the surgery last spring. "I went home the same day," Bob said, "and I started physical therapy the very next day. Within three or four weeks, my knee hurt a little, but not like before. Now, I'm walking nine holes of golf and back to doing what I normally do."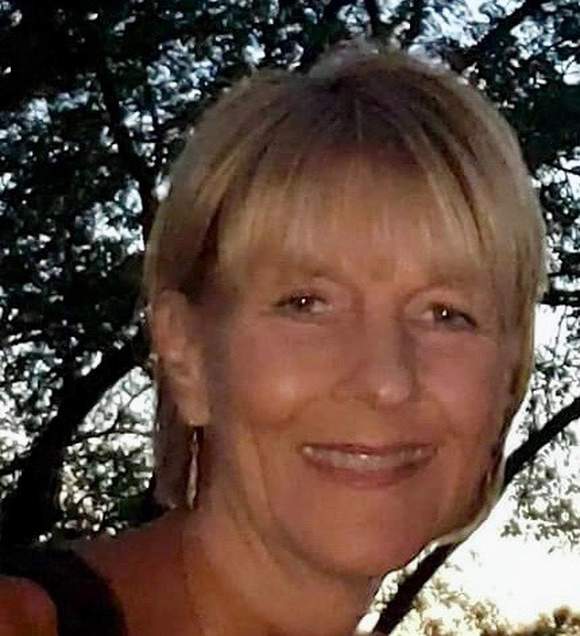 FEWER COMPLICATION RISKS
For Nancy Hunter of Gurnee, Illinois, her hips were a problem. Another orthopaedic surgeon with a different clinic replaced her right hip four years ago, but it dislocated several times and had to be replaced a second time. Then her left hip flared up. "I'm a country dancer, so I do line dancing, west coast swing, jitterbug, and other dances," Nancy said. "That's my joy, and I've been doing it for a long time, but I haven't been dancing for a year or more."
Dr. Gegenheimer replaced her left hip this past fall. "With hip replacement surgery, I do what's called an anterior lateral approach," Dr. Gegenheimer said. "The technique I use gives patients more stability, and it eliminates worries that their hip may dislocate. My patients recover their hip function without those risks of complications."
"I was up and walking right after surgery, and I went home before noon the next day," Nancy said. "I really didn't have any pain, and the recovery was fast. In two weeks, I was back at work. My recovery from this surgery was easier than past surgeries. I'm basically back to normal, and I plan to be dancing again soon."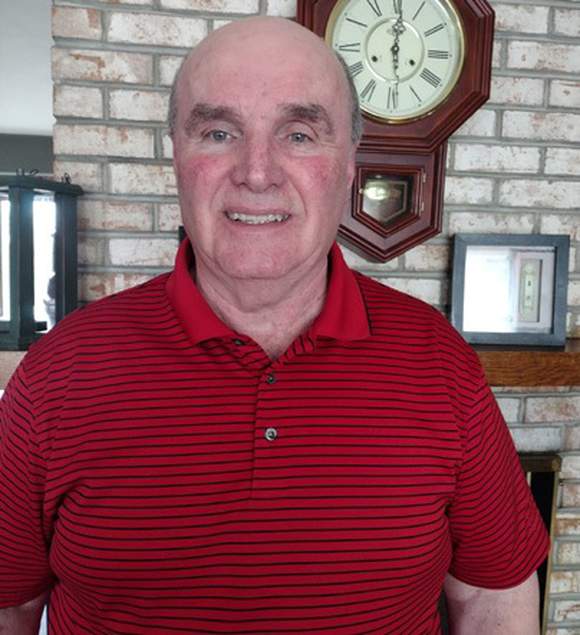 A STRONGER SHOULDER REPAIR
Just days before scheduled knee surgery last summer, Steve Bickle, of Kenosha, tested positive for COVID, so his knee procedure was postponed. While he waited, Steve thought he'd catch up on some landscaping. "During four days of shoveling a ton of mulch, I forgot that I'm not 30 years younger," Steve said. "I tore my rotator cuff in my left shoulder pretty bad." The following week, Steve saw Dr. Gegenheimer, who recommended shoulder repair before Steve had his knee replaced. Steve underwent shoulder surgery last fall.
"One trend leans towards doing all rotator cuff repair surgeries arthroscopically, but that's not always the best way to fix the problem," Dr. Gegenheimer said. "The failure rate of arthroscopic surgery for a small rotator cuff tear is 20 percent, and it's 30 percent for larger tears. My patients have more successful outcomes, because the type of repair that I perform is much stronger."
"I went home the same day," Steve said. "I had some discomfort, but not bad. It really went well, especially considering how much damage I had done to my shoulder. Four months after surgery, I'm at 90 percent and still improving. Dr. Gegenheimer fixed the damage and turned me over to the therapy team, and they've done a great job, too!" 􀁄
"Patients are able to use their shoulder a little faster with the technique I use," Dr. Gegenheimer said. Their arms aren't stuck in a sling quite as long, and they're able to use their shoulder to write, type, and eat right away. Because it's a stronger repair, patients don't have to worry that it's going to re-tear."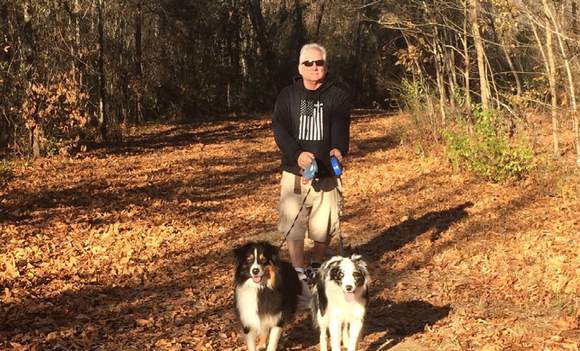 WHAT TO EXPECT
These four patients of Dr. Gegenheimer- Lisa, Bob, Nancy, and Steve- have different stories, but share at least two things in common. First, they all appreciate the time and effort Dr. Gegenheimer put into education them about their conditions and surgeries.
"Dr. Gegenheimer was very through in describing the procedure," Lisa said. "He told me exactly what to expect." Bob agreed. "He's very patient and explained everything fully," Bob said. "When you understand what's going on, you're more confident about having the surgery."
"I spend time with patients until they fully understand," Dr. Gegenheimer said. "I want them to do well and succeed. I'll remain in the exam room and answer their questions until everything is understood and they get it. No matter how long that might take."
WONDERFUL PEOPLE WHO REALLY CARE
All four patients also greatly appreciate the care they received. "Some people may think they have to go to downtown Chicago," Nancy Hunter said. "No. Why would I want to do that?" I found Dr. Gegenheimer. He's a fabulous doctor and a very kind man. I knew from the referrals I got- especially from my niece, who is a nurse- that I would be in good hands, and I was." Steve Bickle said, "The people at Froedtert South- the doctors, nurses, therapists, the whole staff- are wonderful people who really guided me and helped me get back to being healthy. They really care."
"We treat each patient as a family or a close friend," Dr. Gegenheimer said. "Each patient is someone we care about, want to talk to, and help. Our entire team works together like that."
Back to Article List