Billing & Insurance
Thank you for choosing Froedtert South for your healthcare needs and please know that our business office is here to help.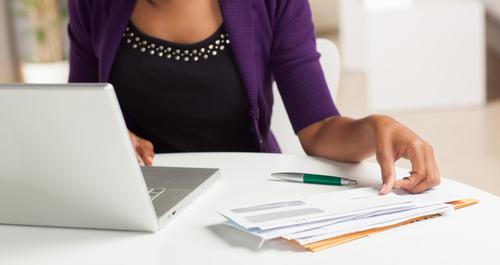 Billing
To make billing and payments more convenient for you, billing statements can be received electronically, and viewed and paid online. Your bill combines charges from Froedtert South Medical Group (for services from employed physicians) and from Froedtert South (for hospital services) on a single statement. Charges for services to minor children are billed to the person who is identified as the responsible party on the patient's registration form.
If you have any questions regarding your Froedtert South bill, please call (855) 241-9952 or (262) 652-8259 or email us at billing@froedtertsouth.com.
Accepted Insurance
To keep care accessible for our community, Froedtert South accepts most HMO, PPO and Medicare insurance plans.
The list of provider networks changes occasionally; therefore, please contact your health insurance provider to confirm if Froedtert South and the Froedtert South Medical Group is currently within the provider network.
If you have questions, please call (855) 241-9952 or (262) 652-8259
If you do not have insurance, the Health Exchange Marketplace may be an option.
Financial Assistance
We encourage patients who anticipate difficulty paying their portion of their medical bill to meet with one of our financial counselors. Our counselors will make every effort to assist patients who are uninsured or who have financial challenges that prevent them from paying for healthcare services. Counselors can assist patients in applying for government-funded programs, applying for Health Exchange Marketplace plans, setting up payment plans, or applying for financial assistance. Our financial assistance program provides discounts up to 100% to patients who meet eligibility requirements. If you are interested in applying for financial assistance, please use the links below or contact us at (855) 241-9952 or (262) 652-8259.
---

Please note that Froedtert South (generally located in Kenosha County) has a separate billing office and offers separate financial assistance from Froedtert Health and the Medical College of Wisconsin (generally located in Milwaukee County).
Price Transparency Resources
We want to provide information that will help you make good healthcare decisions. We are committed to being transparent about the cost of your care. To assist you, we have provided below several resources to help you make an informed decision regarding your potential healthcare costs and help you better understand any out-of-pocket costs you may incur.
Health Care Cost Estimation Services
Knowing what costs may be incurred can be helpful in planning for payment of care. To keep this process simple for our patients, Froedtert South offers a free cost estimator tool, which will help you anticipate the cost of services and treatments*.
*Actual total cost may be different than the amount shown in the estimate. The estimate is not a guarantee of final billed charges. Charges may vary from estimate due to selected locations and unforeseen circumstances including but not limited to complications and/or changes in diagnoses and/or treatment plans ordered by your physician/provider. Insurance benefit information is based on information provided by you and your insurance company as of the date of the estimate. Benefits and eligibility are subject to change and are not a guarantee of payment.


Charge master Data
The federal government requires each hospital to post on its website a list of the standard charges for each inpatient and outpatient service and item provide by the hospital. This listing of standard charge amounts represents items and services which may be billed to you, your insurance, or other organizations and is populated with internally used and government-mandated payment system data fields.
Remember that services you receive for care will typically include a variety of charges from this list. This file may be updated as payment system data changes or if rules surrounding insurance payment systems, claims processes, charge capture, or other reportable charge data change. Similarly, as the inventory of charge items or services change, this file is updated.
What is a charge master?
A charge master is a comprehensive list of charges for each inpatient and outpatient service or item provided by a hospital, e.g., each test, exam, surgical procedure, room charge, etc. The charge master amounts are billed to insurance companies, Medicare, or Medicaid and those insurers apply their contracted rates to the services billed. In turn, your out-of-pocket expense is a function of those contracted rates and your individual benefit structure.
Are charges or cost the same for every patient?
Individual out of pocket expenses will vary based on the clinical care provided, as well as your insurance coverage and financial situation.
To approximate your out-of-pocket expense, we encourage you to contact your health insurance provider, utilize our cost estimator, or contact us at (855) 241-9952 or (262) 652-8259 for further clarification.