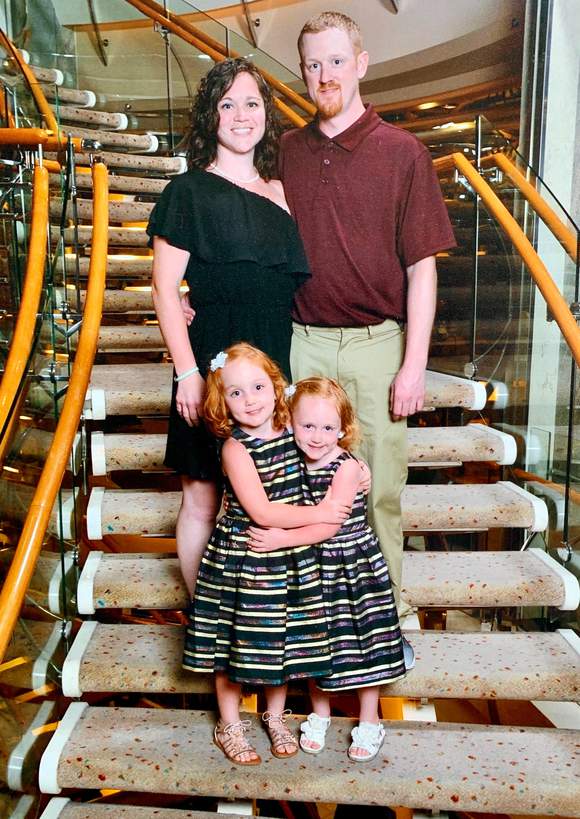 When Whitney Albrecht tells people that her women's health doctor is in Kenosha County, they're always a little surprised.
"People think I'm crazy to drive four-and-a-half hours," Albrecht said. "I just tell them that I love where I go. I tell them I like the care that I get. It's the patient care."
Whitney moved from Kenosha County to northern Wisconsin nine years ago, but continues to see Dr. Tom Ambro, an Obstetrician/Gynecologist with the Froedtert South Medical Group.
"When I was pregnant," Whitney said, "he would spend plenty of time with me, to make sure that everything was okay. My oldest was born at 37 weeks and my youngest at 35 weeks, so I had some complications. He was always there. He's gone above and beyond for me, and made sure that my family was taken care of."
Whitney also loves the hospital staff. "They know where I live," Albrecht said, "but they always squeeze me in. This last Friday was completely booked, but the receptionist called me back in five minutes with an appointment for me."
OUTSTANDING WOMEN'S CARE
Whitney's experience is anything but unusual. Leading edge care, delivered close to home, by compassionate people who are connected to the Kenosha and Pleasant Prairie communities is the standard women and their families have come to expect at Froedtert Pleasant Prairie Hospital every day.
"When anybody comes to our campus," Dr. Ambro said, "they tell me how nice it is, how pleasant everyone is, and how happy they are with their care."
Ambro is one of six women's health specialists of the Froedtert South Medical Group that also includes Dr. Shahid Atcha, Dr. Caroline Bednarski, Dr. Diana Saitis, Dr. Kelli Sasada, and Dr. Brian Tillis.
"I love what I do," Dr. Saitis said. "I'm not just coming to work. It's a passion. I really enjoy it - working with women, solving their problems, delivering babies, doing surgery. Quality of care. That's the most important thing here. Good medicine. Making sure that the problem is addressed in the right way."
"Medicine is full of challenges and rewards every day," Dr. Sasada said. "Encountering a problem, solving it, and then seeing the reward, regardless of how big or small. To go home and say, 'I made something better for somebody today.'"
"We can take care of most high-risk conditions such as mothers with diabetes or blood pressure issues during pregnancy," said Dr. Atcha. "Any delivery after 32 weeks we can do here. If it's earlier, we send them to our colleagues at Froedtert & the Medical College of Wisconsin Froedtert Hospital. We also have the ability to consult with those experts to get a second set of expert eyes evaluating a patient's case and treatment plan."
"We offer just about everything women need for their health, whether that's routine or specialized obstetric and gynecology care, or even primary care," said Sasada. "We have a great network of doctors right here in Kenosha County. It's the continuity of care from start to finish and beyond that sets us apart. Patients become part of our family, and they stay a part of our family."
COMMITTED TO WOMEN AND THEIR FAMILIES
"The hospital has shown a tremendous commitment to women's health," said Dr. Atcha."We built a beautiful labor and delivery unit, and a brand new outpatient surgery center. We've been leaders in minimally-invasive, robotic-assisted surgery."
"We're using it for nearly all abdominal surgeries," observed Dr. Saitis. "It's less invasive, leaves smaller scars, results in less pain and a faster recovery, letting people get back to their work and active lifestyles faster."
"Women are often taking care of their whole family, they're running the show," said Dr. Sasada. "The faster they can get back on their feet, the better it is for everybody."
"Patients like it because they are amazed at how good they feel immediately after the operation," agreed Dr. Ambro.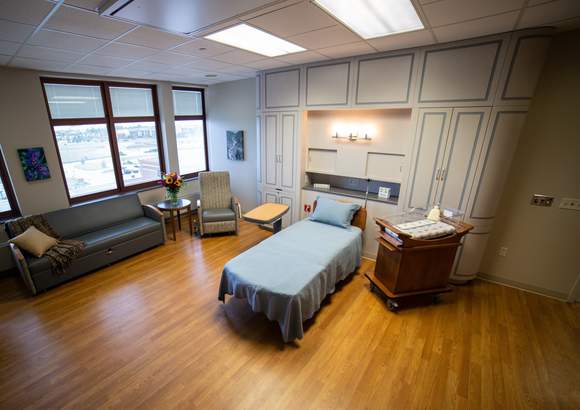 THE BIRTHING INN
Expectant mothers like Whitney Albrecht also find delivering their babies in Froedtert Pleasant Prairie Hospital's Birthing Inn is an extraordinary experience. "Oh, my gosh, the rooms are amazing," Whitney said. "It doesn't feel like a hospital. The rooms have a warm feeling - spacious and soothing. You're in a place where you know they care - not only about you as a patient, but about your family, too."
"The Birthing Inn is the most welcoming, spacious, family-oriented labor and delivery unit that I've ever seen," said Dr. Ambro. "It's beautiful, it's honestly beautiful. It's sunny and open, yet in the background is all the equipment necessary to deal with any complication or emergency. It makes patients so much more comfortable, because they can have not only the support of the nursing staff, but of their family members, too."
"My patients tell me their delivery here is so much nicer than what they experienced somewhere else," agreed Dr. Atcha. "If my family needed care, they would come here."
CARE CLOSE TO HOME
"People in Kenosha County want to receive top-notch care right here in their community," said Dr. Sasada, "and they can here. Everyone at Froedtert Pleasant Prairie Hospital shares a common goal of helping each patient. Everyone here is committed to that."
"Our staff is the most pleasant group of individuals that I've ever had the pleasure to work with," agreed Dr. Ambro. "They're very, very supportive of patients' needs, and even family members that come in, particularly the small family members – the babies that moms have to bring to an appointment."
"The physicians, nurses, and staff get to know patients, their children, their spouses by name, so they feel like a person, not just a patient with a condition. We want know the whole family," said Dr. Saitis.
"The biggest thing I enjoy about practicing in communities like Kenosha and Pleasant Prairie," said Dr. Atcha, "is bumping into patients in the store and seeing them with their spouses and the children that I helped deliver. It's rewarding. This hospital is committed, absolutely committed to women's health."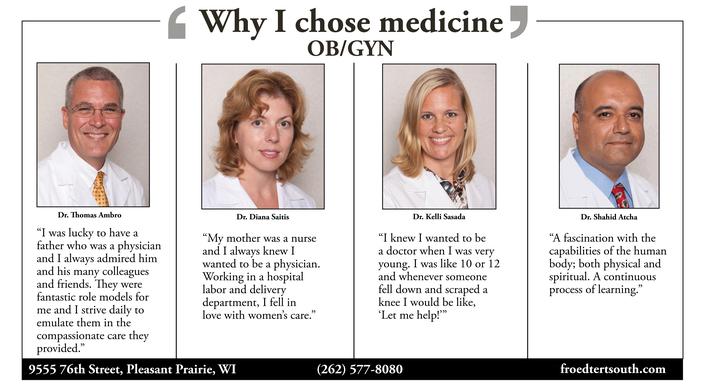 Back to Article List