Since the beginning of the pandemic — roughly mid-March of last year — 843 people have been hospitalized and treated for COVID-19 in Kenosha County.
Meeting the challenges of managing patient care and the ever-shifting science of a novel virus has been the job description of a veritable army of healthcare workers. Many have been literally on the front lines — from nurses and security staff conducting patient health screenings at the front doors of the hospitals, to medical staff tending to patients with COVID symptoms in intensive care units.
"Every staff member and every department at Froedtert South has been impacted by the pandemic," according to Linda Wohlgemuth, Froedtert South senior vice president and chief operating officer.
"Advocate Aurora Health has been profoundly affected at all levels of our organization by the pandemic," said Lisa Just, patient services area coordinator for the hospital.
"Years of preparation for population health and infectious disease scenarios enabled us to quickly pivot to battle the coronavirus in its initial weeks, shifting our operations to respond to a surge in COVID-19 care," Just said.
Untold challenges
The challenges have been many, agree hospital officials.
"At times, especially during the peak when we had about 50 confirmed cases in the hospital and additional suspected cases, the hours seemed endless as the staff cared for the patients and supported each other," Wohlgemuth said.
Other challenges included "(communication) barriers created by personal protective equipment, limited presence of loved ones, and the isolating environment in which the patients with or suspected of having COVID-19 found themselves," Wohlgemuth said.
All of this translated into finding new ways to assure patients experienced not only the physical care needed, but also the emotional and spiritual care and support needed, she said.
Preservation of resources was a must for all hospitals, said administrators. "(For Froedtert South this meant) making the work processes and environment as efficient as possible," Wohlgemuth said.
A key step in achieving this objective was concentrating care for those with COVID-19 diagnoses at Kenosha Hospital while keeping services running at Pleasant Prairie Hospital, she said.
For all medical providers, staffing challenges were incurred as schools and day cares closed. Hospital staff needed to find ways to provide care and supervision for their children that would otherwise have been in school or daycare.
Stepping up
Going the extra mile were staff providing direct care for patients as well as those in charge of auxiliary services such as housekeeping and maintenance, Wohlgemuth said. "(Everyone) adjusted his or her work and personal lives as best as possible to keep patients, their loved ones and each other safe from the virus," she said.
Wohlgemuth reported that Froedtert hospital staffing for additional hours came from both Kenosha Hospital and Pleasant Prairie Hospital, from the Froedtert South clinics as well as bringing back some retired staff.
These staffers "provided care and support directly to the patients with COVID-19 in the (COVID) units at Kenosha Hospital, assumed the workload that would have otherwise been performed by the staff who were redirected to caring for the COVID-19 population of patients, or to address duties, such as screening and, most recently, vaccinations," she said.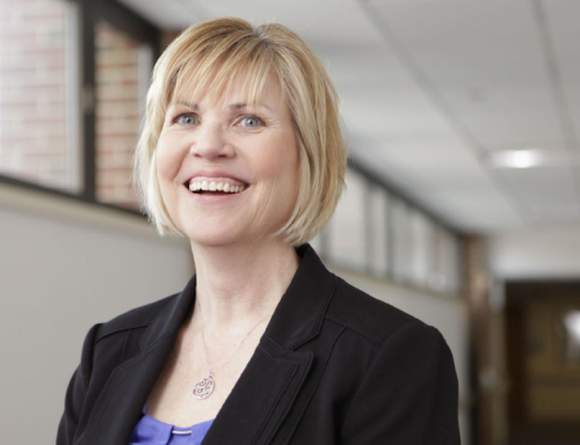 Supporting staff
To uplift staff, the hospital systems offered emotional, spiritual and financial support.
Froedtert South offered its staff resources offered to patients of its Spiritual Care and Social Services teams.
"They helped (reassure staff) that there was and is someone consistently available to offer words of encouragement, assist with problem-solving for the various issues that created additional stress, and offer counsel, reflection and prayer," Wohlgemuth said.
Staff debriefings also provided opportunities for conversations and sharing as a means of support, added Wohlgemuth.
"We've offered a comprehensive program of resiliency and well-being resources including counseling, respite rooms, hot drinks and snacks, discounts and more," said Just of Aurora Advocate's initiatives.
Just said that financial aid has come in the form of "a special bonus to all team members, along with crisis pay for frontline staff" as well as "funding family care resources, travel and lodging reimbursements, and a PTO cash out program to help team members grapple with the impact of the pandemic on their personal lives."
Community love
Wohlgemuth and Just both applauded morale-boosting community support such as videos of the Lights for Lifesavers motorcade and the Flyover by the Wisconsin Air National Guard.
"These (gestures) memorialized the visible expressions of support from our community members, area emergency medical services, and the Air National Guard," Wohlgemuth said. "The outpouring of support from the community has been a source of strength for our team members," Just agreed. "Never before have we felt so appreciated and united with the people, businesses and institutions in our community than during the darkest days of the pandemic."
Lasting innovations
As challenge poses opportunity, local medical facilities agree that the pandemic has fostered long-term changes in procedures, protocols and perspectives.
"We see many positive, long-term changes that are a direct consequence of the past year," said Just.
For Aurora Advocate these changes included "advancing consumer-friendly innovations in digital and virtual care, supply chain efficiencies, a more flexible operational change model and a stronger safe care promise as we welcome our patients back into our care."
"Key lessons learned along the way as the pandemic evolved included the importance of creative thinking, preserving resources, and communication," Wohlgemuth said.
For Froedtert South this involved "finding new and revised ways to keep patients and their loved ones at the center of the care and safe while being efficient with time and resources in spite of barriers to providing care."
Wohlgemuth cited several innovations at the hospital:
Centralizing storage of supplies and equipment fairly unique to the treatment of patients with conditions related to COVID-19 on the nursing units very near to the patients to increase accessibility;
Creatively modifying the way that equipment was set up to allow for maintenance of it for easy accessibility by the staff;
Finding ways to safely minimize the changing of personal protective wear to help maintain the inventory in light of anticipated shortages in supply.
To increase communications and help staff respond to changes during the pandemic, Froedtert South also implemented an Incident Command Structure.
Looking to the future
"We are very focused on delivering a smooth program for COVID-19 vaccinations to our team members and our patients, and are privileged to doing our part to end the pandemic that has affected so many people in our community, our nation and world, and bringing our society back to health," Just said.
"If this experience with the pandemic has taught us anything as a regional hospital system, we would say it has affirmed the need to maintain the system in a state of preparedness to not only survive a storm, but also to adjust quickly to the changing circumstances associated with that storm, including uncertainty," Wohlgemuth said.
"Fortunately, as we look back over the last 12 months, we were fortunate to have key elements in place for Froedtert South to be, for lack of a better way to say it, 'anti-fragile" as we faced the pandemic," she said.
"We're emerging stronger than ever before," Just said.
Back to Article List