It's a fact of life: active people eventually get injured. Your child might get hurt playing a sport. You could be laid up by a work injury. An older relative might struggle with knee or hip pain.
Whatever the cause, when an injury occurs, you want to go to someone who can make it better as quickly as possible. We know just that someone. Meet Anthony Zacharias, M.D., Orthopedic Surgeon – Sports Medicine at Froedtert South.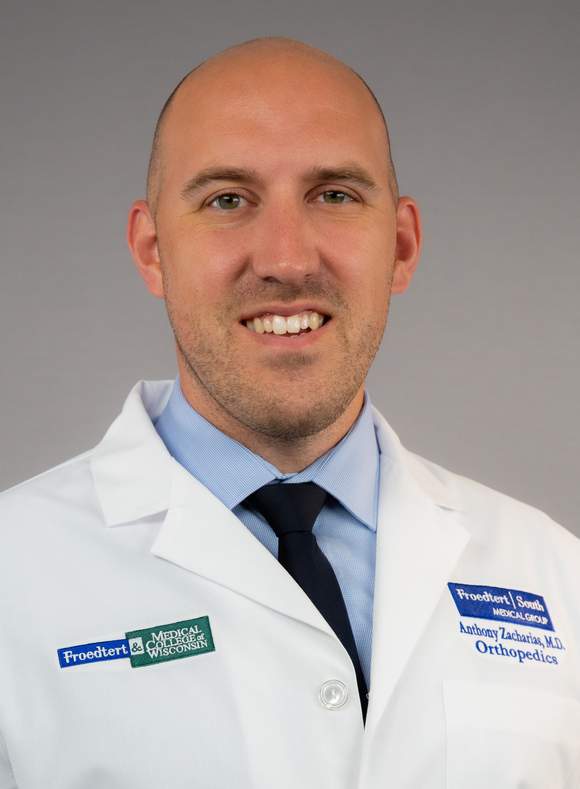 Where did you grow up?
In Green Bay. I was the oldest of six kids: five boys (including me and my twin brother), and one girl. No one in my family was in medicine. My father was an accountant, so I initially thought I wanted to pursue a career in business. I didn't even really think of becoming a physician until I injured my arm playing college baseball at St. Norbert's and was treated by an orthopedic surgeon. I shadowed him on the job for a time, and as a result, I began seriously considering medicine as a potential career.
Where did you study medicine?
Right after graduation from St. Norbert's, I went to the Medical School of Wisconsin, where I became interested in cancer research. But after spending some time working with the orthopedic surgeons there, that's where I found my passion.
I really loved my biology and science courses in medical school, along with the potential of helping people with their injuries. I was interested in helping people live functional lifestyles, and helping them to be able to do the things they want to do without being burdened by pain or immobility. I wanted to help people get past having to say, "I would love to do this activity, but I can't right now because of my knee or my hip."
During my residency at the University of Kentucky, I studied how patients respond to treatments, developed new ones, and worked to better understand what factors impact patient outcomes after different surgical treatments. I completed additional training at the University of Wisconsin, where I cared for Badger athletes on the football team and in other sports. It was an amazing learning environment. I've also published papers in medical journals on treating ligament injuries in young patients.
How are you helping your patients?
I'm very happy to be able to put my skills and experience to work for patients here in the Kenosha/Pleasant Prairie area. I specialize in sports medicine because I like working with patients from all age ranges to help them get back to what they like doing after an injury, without suffering chronic pain. I might work with a young high school athlete who has suffered a knee ligament injury, working to repair the damage and get them back playing their sport as soon as possible. I might work with a patient in their thirties who is working and has a family, helping them work through rotator cuff tears to get them healthy and functional again, and able to carry on with their busy lives. I also see many older patients who are having problems with arthritis and chronic pain in their knees, hips, or shoulders. I'm working to get them moving again, whether that's with physical therapy or joint replacement surgery.
I'm performing minimally-invasive hip preservation procedures, knee ligament repairs, cartilage transplants, kneecap and shoulder dislocation procedures, and rotator cuff repairs, among others. That's what I really love about sports medicine: it really pushes me to understand how everything's working and where everything is. If your knee isn't moving right, it affects your hip. If your hip isn't moving right, it affects your elbow and shoulder. Understanding the interconnectivity between all our joints is critically important.
How do you see sports medicine advancing?
We're applying new techniques and treatments all the time, such as cartilage preservation and ligament transplants. During arthroscopic hip surgeries I use a computer program that helps me make repairs that are as precise and accurate as possible. I use advanced technologies for total joint replacement surgeries to make sure the angles and measurements are as close to perfect as I can make them. I'm very excited about what we can do in orthopedic surgery today. We have the ability to perform any sports medicine procedure you can think of, and patients are definitely seeing the benefits of these advances.
I'm constantly challenging myself to improve my performance as a surgeon, constantly refining my craft, trying to perform the perfect surgery.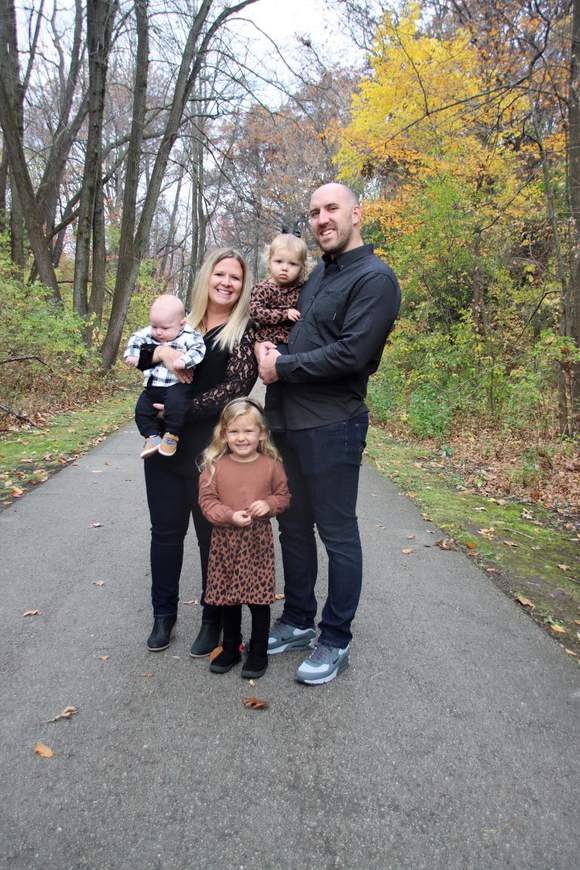 What's your philosophy when it comes to treating patients?
We work very hard to see patients with injuries as soon as possible - if not the same day, the day after that. The sooner we can see and evaluate an injured athlete, the faster we can get them on a treatment plan. For example: when an athlete tears an ACL, speedy treatment is critical to their rapid recovery. We need to see the injured athlete as soon after the injury as possible, so we can control swelling and begin the physical therapy that will restore their range of motion. If they need surgery, performing it as soon as possible can avoid some of the problems with stiffness and loss of muscle that can come afterwards. We work as a team to streamline the process to produce the best outcome and get these athletes back to playing their sports as soon as possible. We don't want more damage occurring as we're waiting to figure out what's going on.
Also, when patients come here, we want to make sure they're comfortable and feel free to ask any questions they have. I ask patients a lot of questions, too, so I can figure out what matters to them, what activities they are trying to get back to. The care we provide them is dictated by that.
I'm a husband, dad, brother, and son, so I understand the anxiety there can be when you get hurt, or a loved one gets hurt. Also, I know from personal experience that when you're an athlete, your identity can be linked to your ability to play your sport. When you lose that, it can take a toll. Often, I will talk about that with a patient to see if they're being affected emotionally by their injury. That gives me an opportunity to tell them that injuries are normal, that they just happen, and it's okay to talk about them. I also direct them to resources we have to help young athletes work through those kinds of issues. We put a lot of emphasis on patients' emotional wellbeing, as well as their physical health.
How do you like living in the Kenosha County community?
My wife and I and our three children – ages four, one, and six months – live in Salem. Our kids are involved in activities at the RecPlex, where I sometimes see patients when I'm working out. We like playing golf, going swimming, or taking the kids to the beaches. We genuinely love this community and the people who live here.
I feel very lucky to do what I'm doing, because it's what I really enjoy. I get up every morning excited about coming into work knowing that I'll get to fix a patient's knee, or replace a patient's hip. I love constantly learning about anatomy, working with the advanced technologies we use in the operating rooms, and collaborating with the great people on our surgical teams. I especially enjoy seeing patients before surgery, and then seeing how well they do after surgery, getting to hear what they're back to doing and that their pain is so much better. It's all very rewarding.
U.S. Sports Injuries
The National Safety Council estimates that nearly 3.3 million Americans suffered sports-related injuries in 2021. Their top ten activities:
Exercising or using exercise equipment – 12.6%
Riding a bicycle – 11.6%
Playing basketball – 8%
Riding a skateboard, scooter, or hoverboard – 7.5%
Playing football – 6.8%
Playing on playground equipment – 5.5%
Swimming – 4.8%
Playing soccer – 4.5
Jumping on a trampoline – 3.6%
Playing baseball or softball – 3.5%
Back to Article List