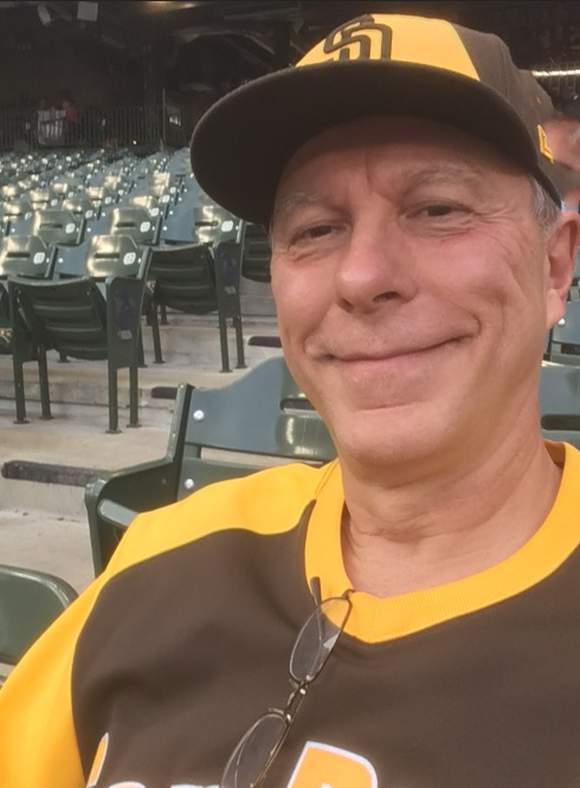 "I had some fainting spells a few years ago," recalled Jim Ripley of Kenosha, a music professor, orchestra conductor, and band director at Carthage College. "To get up to the area behind the organ in the Siebert Chapel, I have to climb three flights of stairs," Jim said. "Every time I did that, I could really feel discomfort in my chest. Overall, I just wasn't as active as I had been."
After a mild heart attack, requiring the insertion of a stent to open a blocked artery, Jim met Dr. Indrajit Choudhuri, a cardiac electrophysiology physician with the Froedtert South Medical Group. Dr. Choudhuri specializes in diagnosing and treating arrhythmias - irregular heartbeats that may be harmless but cause bothersome symptoms. Some arrhythmias can even be life-threatening, but all are treatable.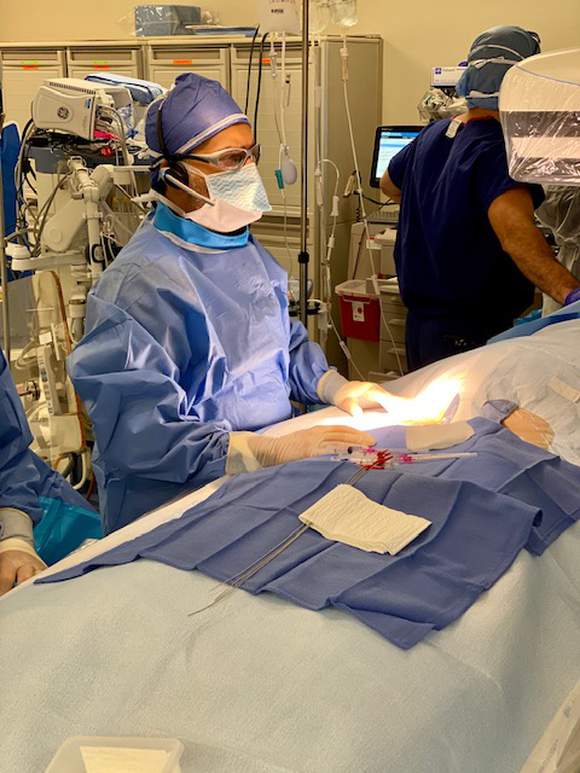 Dr. Choudhuri determined that Jim is one of millions of Americans who have an arrhythmia called AFib, short for atrial fibrillation. "With AFib the upper chambers of the heart quiver chaotically rather than pump blood," Dr. Choudhuri said. "Patients get dizzy and may even pass out, they often feel too tired to do anything. The sensations can be terrifying. Plus, with AFib you're five times more likely to suffer a stroke," Dr. Choudhuri said.
"Fortunately, dramatic advances in diagnosis and treatment make it possible for us to treat AFib more successfully than ever before," Dr. Choudhuri said. "One of those treatments is PVI, short for pulmonary vein isolation."
"AFib is triggered by electrical signals originating in the pulmonary veins that pump oxygen-rich blood from the lungs to the heart," Dr. Choudhuri said. "One treatment option is ablation - a minimally-invasive procedure in which we insert a catheter into the pulmonary veins and block the unwanted electrical signals. This procedure used to take four or five hours, but the approach and breakthrough technology I use now reduces the time to roughly two hours. The shorter procedure time is much better for patients," Dr. Choudhuri said, "and the results patients experience are excellent."
Dr. Choudhuri performed a PVI ablation on Jim's heart. "I've felt great ever since," Jim said. "I haven't had any AFib episodes at all, and I'm feeling as normal as I ever did. In fact, I've been told by a couple of my doctors that I'm the healthiest patient they have," Jim said.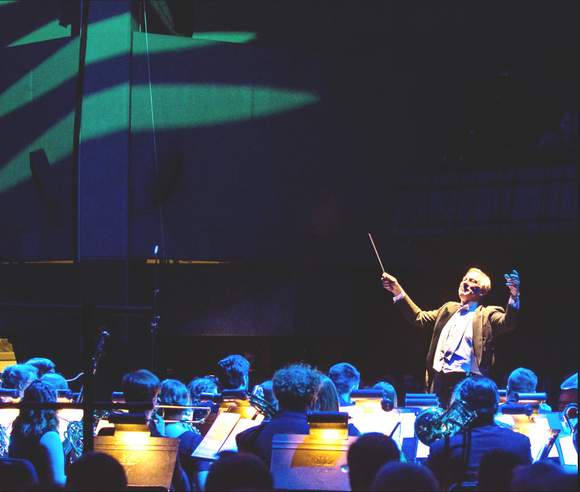 "In our leading-edge electrophysiology lab, we use the latest technologies to diagnose irregular heartbeats, including advanced testing and mapping," Dr. Choudhuri said. "In addition to PVI catheter ablations, we offer patients a breadth of treatment options, including medications, pacemakers, and defibrillators to meet each patient's specific needs and goals. Our procedural staff and the nursing care received post procedure are all committed to providing the highest level of care to save and improve lives. We usually see patients the same week they call," Dr. Choudhuri said, "and many go home the same day of their procedures."
"Several people strongly suggested that I go somewhere like the Mayo Clinic or Los Angeles to have my ablation procedure performed," Jim said. "I told them, 'I don't think so.' All my experiences at Froedtert South hospitals have been really positive, and I had no desire to go anyplace else. Now, I tell my friends that I had the procedure done here and it was great," Jim said.
"People in our Kenosha County communities deserve and expect the very best care for arrhythmias including AFib," Dr. Choudhuri said. "It's extraordinarily satisfying to give that to them right here, so much closer to home than some people might expect."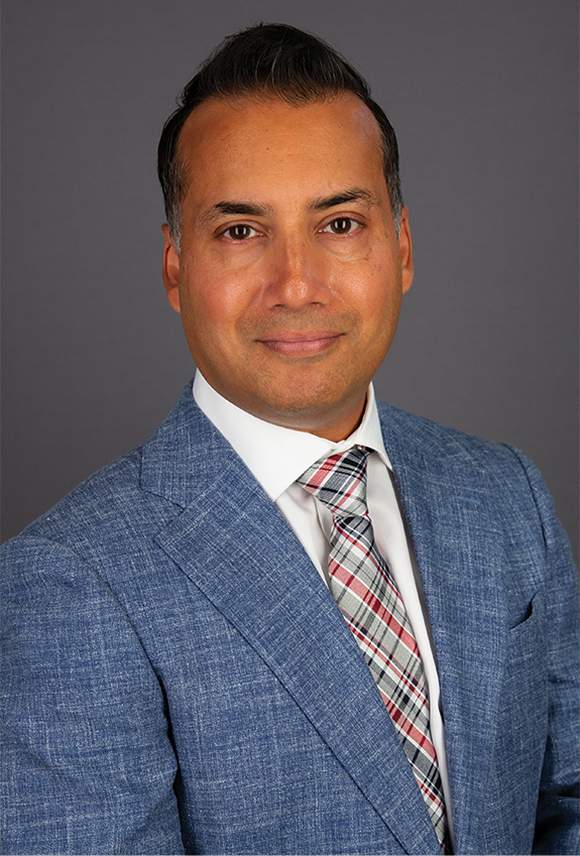 Diagnosing Heart Failure by a Patient's Ejection Fraction
"When my heart started going bad," said Joan Wildman of Kenosha, "I could hardly walk around. It was really bad." For the married mother of three and grandmother of six, heart troubles have been a lifelong challenge. "My biggest problem has been arrhythmias," Joan said. "I've had them for many, many years. And as I got older, they got worse."
While hospitalized for erratic heartbeats at Froedtert Kenosha Hospital, Joan met Dr. Choudhuri. "I think of Dr. Choudhuri in this way: some people rewire lamps to get them to work," Joan said. "Dr. Choudhuri rewires hearts to make them beat the way they're supposed to."
Dr. Choudhuri inserted a pacemaker to regulate Joan's heartbeats. The pacemaker eliminated Joan's arrhythmias until they returned a few months later. That's when Dr. Choudhuri performed an ablation to block the unwanted electrical signals causing Joan's erratic heartbeats. "That has improved the quality of my life so much," Joan said. "I'm feeling a whole lot better, and I am so thankful. Every time I see Dr. Choudhuri, he does something to help me get back to doing the things I love doing."
"Patients like Joan, who experience a number of heart problems over time, can develop heart failure, a condition that leaves their heart unable to pump enough blood and oxygen to the rest of their body," Dr. Choudhuri said. "It's estimated that more than six million Americans have some type of heart failure, and that one in five people will develop the disease during their lifetime."
Heart failure symptoms can include:
Rapid or irregular heartbeat
Shortness of breath while resting, exercising, or lying flat
Weight gain
Swelling in feet, legs, ankles, or stomach
Fatigue or weakness
Nausea, abdominal pain, loss of appetite
Persistent coughing or wheezing
Impaired thinking
"One of the important ways in which we diagnose heart failure is to measure a patient's ejection fraction," Dr. Choudhuri said. "Ejection fraction is the percentage of blood in the heart that's pumped out with each beat. We commonly measure ejection fraction with an echocardiogram – also called an echo test – that uses sound waves to create pictures of the chambers, valves, and walls of the heart itself, as well as the blood vessels attached to it. The test doesn't hurt, it is harmless, and it has no side effects," Dr. Choudhuri said.
"Depending on an individual patient's circumstances," Dr. Choudhuri said, "we may use other tests to measure their ejection fraction, including CAT scan, cardiac catheterization, or nuclear imaging and stress scans."
"A normal ejection fraction is above 55 percent," Dr. Choudhuri said. "Between 50 and 55 percent is considered borderline. An ejection fraction below 50 percent indicates a patient is developing heart failure, or has damage caused by a previous heart attack. An ejection fraction that's under 40 percent could represent an increased risk of sudden cardiac death due to the weakened state of the heart and associated heart failure," Dr. Choudhuri said.
"Knowing a patient's injection fraction is critically important to pinning down the underlying causes of their heart failure, so we can craft a treatment plan that is appropriate to their condition, needs, and preferences," Dr. Choudhuri said. "We offer a range of treatments to slow down the progression of each patient's disease, reduce their symptoms, and restore their quality of life." Those options include:
Medications
Implantable defibrillators to prevent life-threatening arrhythmias and sudden cardiac death when an abnormality is detected
Cardiac resynchronization therapy to improve the efficiency and strength of how the heart pumps
Heart arrhythmia ablations for AFib and other abnormal heartbeats and rhythms that are impacting the heart's function and strength
"It's especially important to know that certain conditions put people at higher risk of developing heart failure," Dr. Choudhuri said. "Among those conditions are coronary artery disease, high blood pressure, diabetes, and obesity. The good news is that heart failure patients who control these conditions, watch their weight, get the right amount of exercise, reduce salt in their diet, eliminate harmful substances (such as tobacco, alcohol, and illegal drugs), and manage their stress levels can definitely feel better and experience fewer symptoms," Dr. Choudhuri said.
All things considered…
At Froedtert South, we understand that irregular heartbeats can be frightening. The goal of our electrophysiology team is to calm patients' fears, help patients understand their condition, and offer breakthrough treatments right here, close to home, to restore patients' quality of life.
To learn more, visit www.froedtertsouth.com.
Back to Article List