Visitor Information
Visitors are important for a hospital patient's emotional well-being and recovery.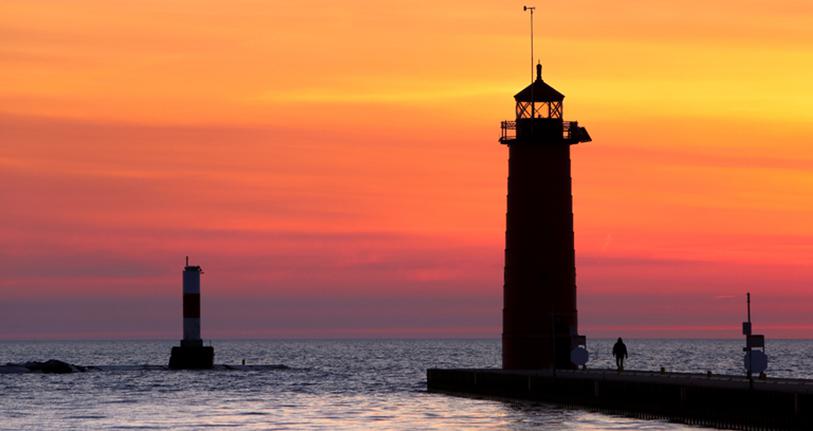 Current Visiting Policy
Froedtert South's current visiting policy includes the following guidelines, with the understanding that all visitors wear masks and fulfill other expectations mentioned later in this message:
For hospitalized patients:  Up to two adult visitors per day with the exception of COVID-19 confirmed or suspected patients for which visitation is addressed on a case-by-case basis.
For Emergency Department patients:  One adult visitor for adult patients and up to two parents/guardians for pediatric patients.
For The Birthing Inn (i.e. obstetrical) patients:  One designated adult support person for the duration of the patient's stay.
For Surgery, GI Lab, and other procedural patients:  One support person for the adult patient and up to two parents/guardians for pediatric patients.
For Clinic and Dialysis patients:  One adult visitor as needed to assist the patient.
For Cancer Center patients: One adult visitor as approved on a case-by-case basis.
For Lab and Radiology patients:  One adult visitor as needed to assist the patient or to accompany a patient having an obstetrical-related (OB) ultrasound.
Like most facilities, we require that masks be worn while inside the hospital or clinic and that visitors follow hand sanitation/hand washing guidelines based on CDC recommendations.  Though it is expected that visitors go directly to the patient's location and remain there throughout the visit, if a visitor must eat while on-site, social distancing of at least six feet is expected when the mask is not being worn.
We continue to verbally screen and perform a temperature check on all visitors and, as we have done this since the beginning of the pandemic, we ask that people not attempt to visit if they have any of the following symptoms:
Elevated body temperature/fever
Sore throat
Cough, congestion, runny nose
Shortness of breath
Chills
Body aches
Loss of taste
Loss of smell
Fatigue
Nausea
Diarrhea
Vomiting
In general, our goal is to provide a safe environment from every perspective for our patients, visitors, and staff.  Even though a variety of restrictions must be in place to do so, particularly at this time to help prevent the spread of COVID-19, we also understand the important role that remaining connected and supported plays in promoting the healing and general wellbeing of our patients and their loved ones.  Besides the actual visiting, we strongly encourage and facilitate, to the degree that we can, patients connecting with family and friends by phone and through other means of technology.  In spite of our best intentions, however, because of the potential change in any variable that impacts the visiting practices in our facilities, including compliance with the guidelines and the state of health of our community, these guidelines are subject to change at any time.
As with most if not all guidelines, exceptions are made on a case-by-case basis dependent upon circumstances.  The balancing of priorities with any patient's care, including the portion of that care that involves the family/loved ones, creates the need for such exceptions.  Though it is difficult and at times not reasonably possible to fulfill the requests of everyone who would like an exception made, we do our best to do what we can as we keep the patient and his/her health at the center of the decision-making.
Planning your visit
When you come to visit a patient at either Froedtert Kenosha Hospital or Froedtert Pleasant Prairie Hospital, please stop at the Information Desk in the main lobby to check in and get a visitor badge.
While you are visiting with your loved one, please ask the staff about any additional guidelines specific to the patient or the unit. Also, please respect the other patients, families and staff on the unit during your visit.
If you are sick, please refrain from visiting hospital patients.
Use our locations page to get directions to any of our facilities.
Visitor Amenities
Private Rooms at both hospitals for all inpatient care.
Free WiFi service is available.
ATM machines are located off of the main lobbies at both hospitals.
Chapels are located on the third floor at the Froedtert Kenosha Hospital and on the first floor at Froedtert Pleasant Prairie, near the main entrance. They are always open and provide a quiet place for prayer and meditation. Patients and visitors may attend chapel services at 10 a.m. every Sunday, or they can view the services live on Channel 6 in the patient's room. Prayer services are also held on weekdays from 9:30 to 9:45 a.m.
The Cafeterias at both hospitals are located on the 1st floor near the main lobbies. They provide complete food service and offer healthy dining options including vegetarian menu items. Depending on the time of day, the cafeterias serve breakfast, lunch or dinner. Breakfast 6:30 a.m. - 10:30 a.m., Lunch 11:00 a.m. – 1:30 p.m., and Dinner 4:30 p.m. - 6:30 p.m.
Visitor Waiting Areas. At Kenosha, there are patios or three-season sunrooms on each floor for visitors and patients to enjoy fresh air. The Froedtert Pleasant Prairie Hospital has a garden area for patient and visitor use.
Gift Shops are located off the main lobbies at both hospitals, are a great place to pick up gifts, flowers, cards, toiletries, candy, stationery, gift items, newspapers and magazines.
Parking
Free parking is available for patients and visitors at both hospitals. For those who need it, free valet parking is available 7 a.m. to 7 p.m., Monday-Friday.
Long-Distance Visitors
Several hotels and motels are close to both of our hospitals and convenient for out-of-town visitors who plan an extended stay while visiting a hospital patient. Kenosha County offers excellent recreational opportunities, including fishing, golf, biking and skiing. The county includes 20 miles of Lake Michigan shoreline and is 30 miles south of Milwaukee and 60 miles north of Chicago.
The following hotels offer discounted rates for hospital guests. When you call to make a reservation, please mention that you are a patient or family member of a patient at Froedtert South to obtain discount pricing.
Close to the Froedtert Kenosha Hospital 
Stella Hotel and Ballroom
5706 8th Avenue, Kenosha WI 53140
(262) 842-2000
https://stellahotel.com/
Located 0.5 miles from the Froedtert Kenosha Hospital 
Wyndham Garden Kenosha Harborside
5125 6th Avenue, Kenosha WI 53140
(262) 358-9566
https://www.wyndhamhotels.com
Located 0.8 miles from the Froedtert Kenosha Hospital 
Close to the Froedtert Pleasant Prairie Hospital 
Holiday Inn Express – Pleasant Prairie/Kenosha
7887 94th Avenue, Pleasant Prairie, WI 53158
(262) 942-6000
http://www.hiexpress.com
Located 0.2 miles from the Froedtert Pleasant Prairie Hospital 
DoubleTree by Hilton Pleasant Prairie
11800 108th Street, Kenosha, WI 53142
(262) 857-3377
http://www.doubletree3.hilton.com
Located directly off of the Interstate
Candlewood Suites
10200 74th Street, Kenosha, WI 53142
(262) 842-5000
http://www.ihg.com/candlewood
Located within a mile of the Froedtert Pleasant Prairie Hospital
La Quinta Inn
7540 118th Avenue, Pleasant Prairie, WI 53158
(262) 857-7911
http://www.laquintakenoshapleasantprairie.com/
Located within a mile of the Froedtert Pleasant Prairie Hospital 
Super 8
7601 118th Avenue, Pleasant Prairie, WI 53158
(262) 857-7963
http://www.super8.com
Located within a mile of the Froedtert Pleasant Prairie Hospital 
Hampton Inn & Suites
7300 125th Avenue, Kenosha, WI 53142
(866) 238-4218
https://www.guestreservations.com/Hampton-Inn-Suites-Kenosha/booking
Located within two miles of the Froedtert Pleasant Prairie Hospital 
Fairfield Inn & Suites by Mariott
10601 120th Ave., Pleasant Prairie WI 53158
(262) 455-7795
https://www.marriott.com/hotels/travel/mkekn-fairfield-inn-and-suites-kenosha-pleasant-prairie/
Located within 5.3 miles of the Froedtert Pleasant Prairie Hospital