Hospitalist Services
Helping patients through the continuum of hospital care we are creating a safer and more effective healing environment for our patients.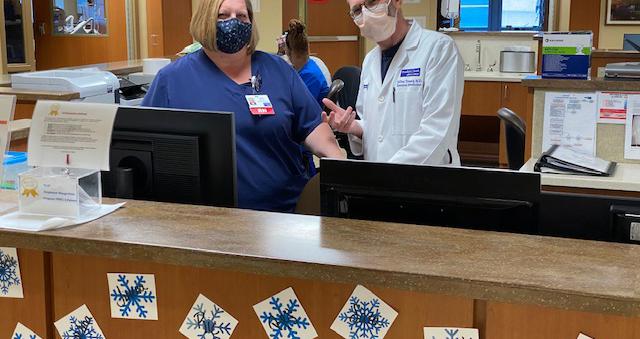 Hospitalist services are utilized when your primary care provider has requested the hospitalist to care for his or her patients when admission to the hospital is necessary. Your primary care provider, when appropriate, may be contacted during your hospital stay or at discharge.

Our hospitalists are internal medicine physicians, family medicine physicians, nurse practitioners, or physician assistants who specialize in caring for hospitalized patients. They have specific experience to address the unique needs of hospitalized patients.
The benefits of being cared for by a hospitalist are:

Hospitalists work only in the hospital and are available 24/7 on-site;
Hospitalists are easily accessible in emergencies and when questions or concerns arise; and
Hospitalists are very familiar with hospital procedures and processes at both hospital campuses. This allows hospitalists to function efficiently when ordering tests, consulting other physician specialists and adjusting treatments accordingly.