Interventional Radiology Services
The first step in a successful treatment is having a doctor – and a diagnosis – you can trust. That's why we have a team of board-certified interventional radiologists looking out for you. Our team's special expertise in minimally invasive techniques, paired with state-of-the-art tools and technology, allows us to help patients by quickly finding an answer to their most pressing health concerns.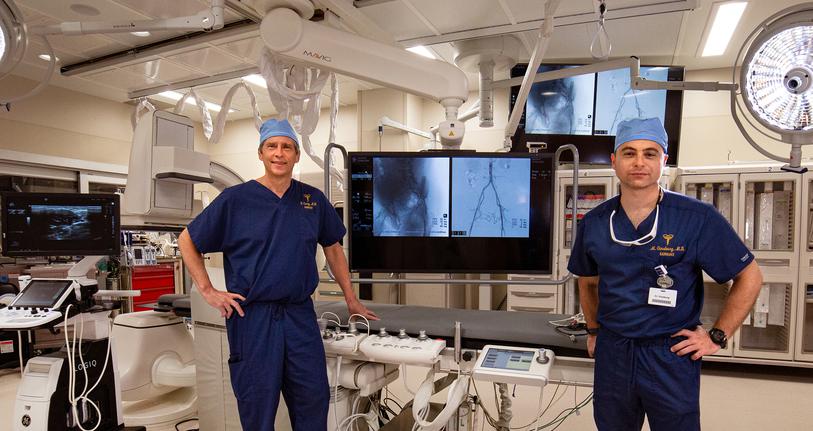 Though our tools and techniques are often complex, we specialize in breakthrough care for a simple reason: getting you back to life as you planned it. Interventional radiology allows us to perform most procedures outpatient and discharge most patients the same day of their procedure, for a fast, safe and successful recovery at home.
Interventional radiology helps us treat medical conditions in virtually every part of the body, including cancer care. Our team will always take the time to personally answer your questions about this advanced form of surgery. Along with our in-depth knowledge of the least invasive treatments available, we offer patients diagnostic and clinical experience across all specialties, as well as access to nursing support and three state-of-the-art interventional radiology suites.
Conditions We Treat
To make recovery as fast and painless as possible, we emphasizes the use of interventional radiology and the some of the least-invasive techniques available to diagnose and treat many conditions, including cancer. Our team leads in providing endovascular treatment of peripheral arterial and venous disease.
Acute arterial hemorrhage
Arteriovenous malformations
Biliary stenting/drainage
Celiac plexus neurolysis/block
Deep venous thrombosis
Dialysis access maintenance
Interventional oncology
Pelvic congestion syndrome
Peripheral arterial disease (extremities, renals, mesenterics, abdominal aneurysms)
Portal hypertension
Prostate embolization
Pulmonary embolism
Symptomatic fibroids
Symptomatic varicocele
Urinary tract conditions/BHP
Varicocele embolization
Varicose veins
Vascular access
Venous diseases
Vertebral compression fractures
Treatments and Procedures
The interventional radiology team is experienced in safely using imaging and ultrasound to guide treatment at the source of the disease. It makes our procedures faster and safer than open surgeries – and does not require anesthesia. Our physicians offer comprehensive vascular and nonvascular image-guided procedures, from diagnostics and cancer care to addressing men's and women's unique health needs.
Angioplasty
Atherectomy
Artery embolization
Aneurysm repair
Catheter-directed thrombolysis/thrombectomy
Chemoembolization
Embolization of gastrointestinal, postpartum, hematuria, bronchial, or traumatic bleeding
Fibroid embolization
Gonadal vein embolization
Inferior Vena Cava filters (implantable, permanent, retrievable and temporary)
Laser endovenous ablation
Percutaneous ablation
PleurX (tunneled peritoneal/pleural catheter placement)
Radioembolization
Refractory hematuria
Renal tumor ablation
Stenting
Transjugular intrahepatic portosystemic shunt (TIPS)
Tumor ablation
Urinary tract catheterization/stenting
Uterine fibroid embolization
Varicocele embolization
Varix embolization
Y-90 radioembolization
Our Doctors
As members of the community themselves, Froedtert South Medical Staff physicians offer the most in-depth knowledge of the least invasive treatments available, coupled with diagnostic and clinical experience across all specialties, to help facilitate effective treatment — and faster recovery — for our neighbors here in southeastern Wisconsin.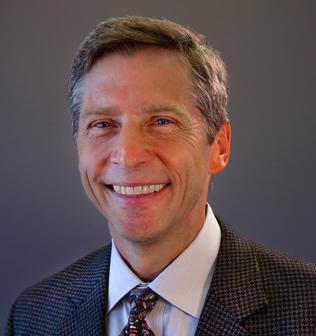 Location(s)
Froedtert Pleasant Prairie Hospital
9555 76th Street
Pleasant Prairie, WI 53158
Get Directions
Patient Story
I was able to walk my daughter down the aisle.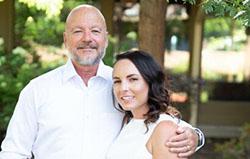 Read patient story
Patient Story
They saved my life.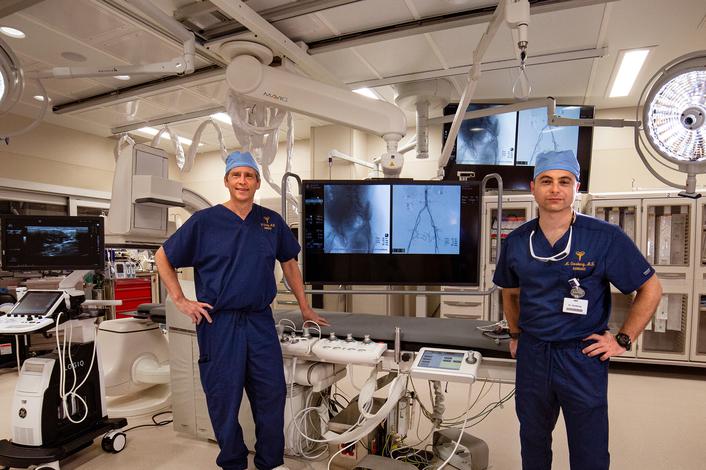 Read patient story
Resources
Prostatic Artery Embolization (PAE)
Prostatic artery embolization (PAE) is a minimally invasive treatment that helps improve lower urinary tract symptoms caused by an enlarged prostate, with lower risk of the sexual side effects such as retrograde ejaculation or erectile dysfunction, which can occur from surgery.
PAE is performed by an interventional radiologist (IR), a doctor who uses X-rays and other advanced imaging to see inside the body and treat conditions without surgery.
Uterine Fibroid Embolization (UFE)
Uterine fibroid embolization (UFE) is a proven, non-surgical alternative to hysterectomy and myomectomy for the treatment of fibroids. The UFE procedure, also known as uterine artery embolization, is clinically proven to reduce the major symptoms of fibroids, including pelvic pain and pressure, excessive and prolonged bleeding, and frequent urination. It is often performed as an outpatient procedure and the procedure itself lasts about an hour. Compared to a larger surgical incision, UFE is performed through a small incision in the upper thigh or the wrist to provide access to the arteries feeding the fibroids.
UFE is performed by an Interventional Radiologist (IR), a doctor who uses X-rays and other imaging techniques to see inside the body and treat conditions without surgery.