Kenosha Urgent Care
Offering convenient, walk-in medical care for patients of all ages with sudden illnesses or injuries that should be treated the same day. For medical emergencies call 911.
Contact Us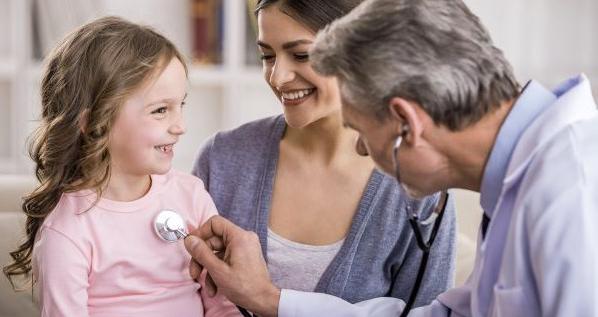 When you're sick or injured and want to be seen right away, our Urgent Care Center offers high quality, accessible, walk-in medical care for patients of all ages with sudden illnesses or injuries that should be treated the same day. Our Urgent Care Center is staffed by Physicians and Physician Assistants.

We make it easy for you and your loved ones to get the Urgent Care you need when you need it most!

Kenosha Urgent Care
6308 8th Ave
Kenosha, WI
262.656.3900
Open 7 days a week- 365 days a year from 7:00am to 7:00pm
---
For medical emergencies call 911.
Conditions We Treat
Even minor medical problem deserves high-quality and timely care. Our convenient Urgent Care is prepared to treat a wide range of your needs.
Allergies
Sinus Congestion
Cold/Cough
Upper Respiratory Infections
Ear Infections
Skin Complaints/Rashes/Hives
Insect Bites/Stings
Sore throat
Shingles
Bladder Infections
Sprains/Strains
Minor Animal Bites
Genital/Urinary Problems
Minor Burns
Minor Cuts/Lacerations
Simple Foreign Body Removal (splinters, etc.)
Simple Puncture Wounds
Minor Broken Bones (non-protruding)
Ear Wax Removal
Eye Infection/Irritation
Minor Back Pain
Bloody Nose
Location(s)
Froedtert Kenosha Center
6308 Eighth Avenue
Kenosha, WI 53143
Get Directions
Commonly Asked Questions for Urgent Care Services
Urgent Care functions in a very similar way to walk-in clinics and does not provide emergency care. Urgent Care can provide every service that Immediate Care can provide, in addition to treatment for slightly more serious physical injuries and illnesses. With that being said, Urgent Care is not sufficiently equipped to treat life-threatening or medical emergencies- please call 911 or go directly to the Emergency Department for medical emergencies.
In many ways, Urgent Care can be more convenient than the Emergency Department, depending on your condition. If you require same-day medical attention for a medical concern that is not life-threatening, Urgent Care will likely be your best option. Primary care clinics typically require appointments to be made in advance, while the Emergency Department often has longer wait times for patients who have medical concerns that are not critical or life-threatening. Moreover, the services at Urgent Care will most likely be less expensive than those provided in an Emergency Department.
Urgent Care is a "walk-in" service without appointments.
If both Urgent Care and the Emergency Department are open, there is usually one determining question to consider when deciding where you should go: Is your medical concern a life-threatening medical emergency or not? If it IS, then you should go to your nearest emergency room immediately. If your medical concern is not a life-threatening emergency, then you will likely save both time and money by going to Urgent Care.