Nephrology Services
Whether you suffer from chronic kidney disease (CHD), hypertension, inherited kidney disorders, electrolyte issues, or need dialysis, our Nephrologists work with your healthcare team to diagnose and treat your condition. We understand each patient is unique and develop a treatment plan that is right for you.
Call to Schedule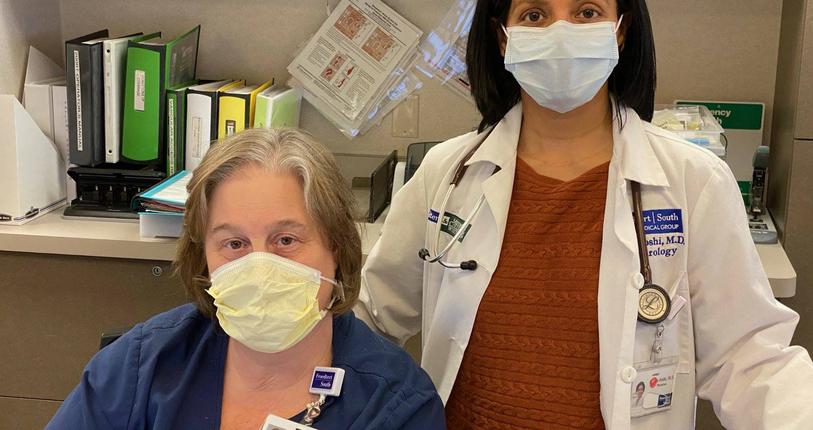 Our Nephrologists expertise ensures effective diagnosis and treatment of kidney conditions of a wide variety of kidney diseases. Our highly-trained physicians are best in assessing your concerns to help you find real solutions.
Conditions we treat
Acid-Base Disorders
Acute Kidney Injury
Cancer Related Kidney Concerns
Chronic Kidney Disease
Cystic Kidney Disease
Diabetic Kidney Disease
Familial Kidney Diseases
Fluid and Electrolyte Disorders
Glomerulonephritis
Hematuria
Hypertension/High Blood Pressure
Kidney Failure
Kidney Stone Medical Management
Multiple Myeloma Kidney Disease
Post Transplant Care
Pregnancy and Kidney Disease
Proteinuria
Treatments and Procedures
From chronic kidney disease (CHD) to acute kidney injury (AKI) and electrolyte conditions, we work with your primary care physician to achieve the best treatments for your conditions. Our dialysis center works with you and other specialists to offer excellent care to End Stage Renal Disease (ESRD) patients. Our board-certified physicians offer confidence, knowing you are in the skilled hands of highly trained physicians.
Care for Dialysis Access
Hemodialysis
Kidney Biopsy
Kidney Dialysis
Peritoneal Dialysis
Our Doctors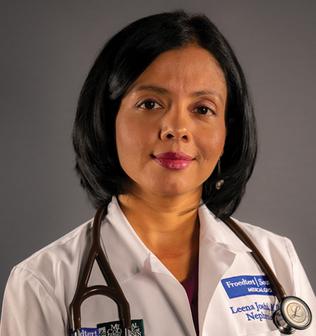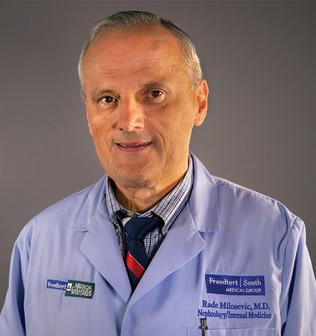 Location(s)
Froedtert Pleasant Prairie Hospital
9555 76th Street
Pleasant Prairie, WI 53158
Get Directions