Occupational Medicine Services
Our Occupational Medicine service is a comprehensive occupational health clinic that provides high quality work related injury and illness medical care. In addition, our physicians and staff provide employment related medical exams along with Department of Transportation drug and alcohol testing and also non-regulated drug and alcohol testing services. Our Board Certified and occupational medicine trained physicians provide the best occupational medicine patient centered care locally and regionally.
Call to Schedule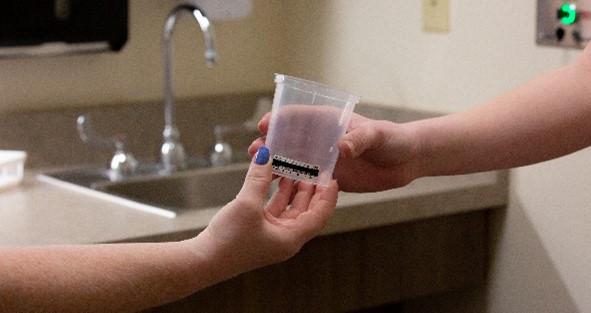 We focus on the prevention, evaluation and treatment of health conditions caused by the workplace environment. We also provide comprehensive employment related exams and drug testing services.
Froedtert South Occupational Medicine is open Monday through Friday, 8:00 AM to 4:30 PM. After hours and on weekends, patients may be seen at either of the Froedtert South Emergency Departments.
All injury visits, after your initial one, are scheduled by appointment. Employment-related physical examinations are also arranged by appointment. Please make every effort to keep your appointment. If you are unable to keep your appointment, please call (262) 551-4845 and reschedule. Patients may elect to follow up with their personal physicians if they prefer.
Why choose Froedtert South Occupational Medicine?
Highly qualified providers with years of experience in Occupational Medicine
A seasoned staff with over 100 years of collective experience
One centralized location for all services
Prompt treatment with a patient centered approach
We provide exclusively work-related occupational medicine services
Our care can be coordinated with either of the Froedtert South Emergency Departments to ensure continuity of care
Highly experienced drug and alcohol testing technicians, with over 150,000 drug screens performed
Certified Medical Review Officers
Certified Department of Transportation (DOT) providers
All providers are Certified Medical Examiners for performance of exams for truck and bus drivers.
Participation in 2 large research studies funded by the CDC and NIOSH, focusing on risk factors for the development of low back pain, carpal tunnel syndrome, and upper extremity disorders in the workplace
Treatments and Procedures
We offer an extensive array of services including:
Treatment of Work-Related Injuries and Illnesses
Post-Offer Physical Exams
DOT Exams
Vision Testing
Spirometry
Hearing Tests
Drug Testing
Breath Alcohol Testing
Medical Review Officer Services
Bloodborne Pathogen Evaluations
Firefighter Exams
Public Safety Officer Exams
Return-to-Work/Fitness for Duty Exams
Work Conditioning
On-Site Ergonomic Job Assessments and Related Services
In addition, we can assist the employer with OSHA mandated medical surveillance including:
Hearing Conservation
Lead Exams
Hexavalent Chromium Exams
Asbestos Exams
Our Doctors
Location(s)
Pleasant Prairie Clinic
10256 Old Green Bay Road
Pleasant Prairie, WI 53158
Get Directions