Rheumatology Services
Focusing on conditions and diseases of the joints, muscles and bones our Rheumatologists provide truly integrated clinical care for the diagnosis and treatment of patients with all types of arthritis, autoimmune diseases, osteoporosis, connective tissue diseases and other rheumatologic conditions.
Call for information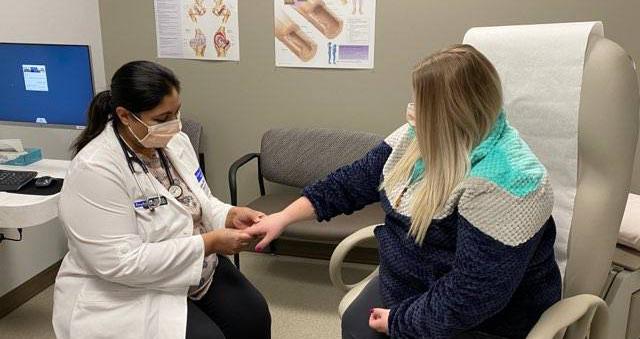 Our goal is to provide our patients with clear understanding of his/her illness and treatment choices available, arriving at the best possible decisions for each patient. Clear communication with patients, family, and fellow medical professionals is essential for great care and establishing trust.
Please contact your primary care physician for a referral.
Phone Numbers
Rheumatology Office FKH

262.656.3710

Rheumatology Office at Froedtert Kenosha Hospital

Rheumatology Office at Prairie Ridge Clinic

262.577.8300

Rheumatology Office at Prairie Ridge Clinic
Rheumatology Services
With conveniently located clinics close to home, we can work closely with you through diagnosis and treatment ensuring less painful experiences when managing autoimmune, tissue and joint conditions.