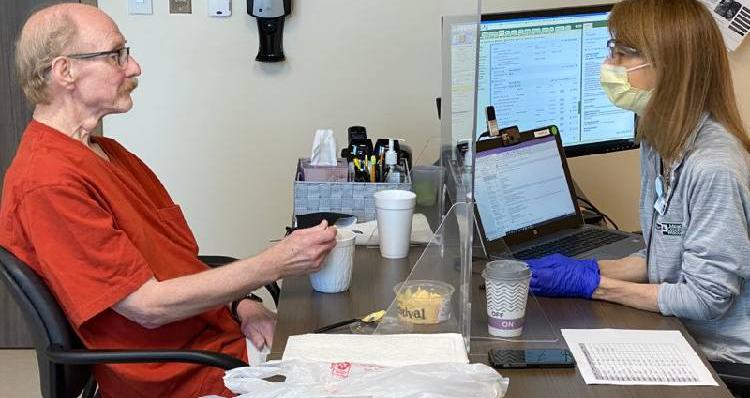 Speech therapy may help children and adults gain or regain their speech, language and thinking skills. Our expert speech-language pathologists will work with you on speech exercises and teach you exercises you can practice at home in between appointments. Speech therapy also deals with issues related to memory, thinking, voice and swallowing.
Speech-Language pathologists can help you restore communication and swallowing abilities. Speech therapy, also known as speech-language pathology, can help children and adults restore speech, language and thinking skills. We will work with you to treat issues related to memory, thinking, voice and swallowing due to illness, injury or development delays. For adults, the impact of autism, stroke, Parkinson's disease, head and neck cancer, brain injury or other health issues may be improved through speech therapy. For children, speech therapy is often helpful for treating stuttering or other communication difficulties. Our team assesses and treats disorders, both as inpatients and outpatients. Individualized treatment plans are created to restore functional skills and improve communication ability.
Conditions we treat
Common medical conditions that cause speech, language, thinking or swallowing disorders are:
Stroke (CVA)
Traumatic Brain Injury
Alzheimer's Disease
Parkinson's Disease
Vocal Nodules
Laryngectomy
Tracheostomies
Head and Neck Cancer
Amyotrophic Lateral Sclerosis (ALS)
Treatments and Procedures
Specialized Services Include:
Dysphagia (Swallowing) Therapy
Lee Silverman Voice Treatment
Augmentative Communication Therapy
Neonatal and Pediatric Therapy (Froedtert Kenosha Center location)
Dysphagia Therapy
Dysphagia occurs when a person has difficulty swallowing. This can occur following a stroke, head and neck cancer, or any surgery that is completed in the area of the neck. It can also be caused by weakness. Symptoms of dysphagia can include coughing, choking, throat clearing when eating, and/or changes in temperature. A Speech-language pathologist will implement a comprehensive treatment program tailored to the needs of our patients. This may include:
Diagnostic tests to determine the safest diet along with strategies to eat safely
Strengthening exercises for the muscles involved in swallowing
Lee Silverman Voice Treatment
The Lee Silverman Voice Treatment (LSVT®) is a research-based program for treating voice disorders in individuals with Parkinson's disease and other neurological disorders. Most individuals with Parkinson's disease will experience changes in speech, voice, and swallowing at some point during the course of the disease. Typical characteristics are:
A soft voice
Mumbled fast speech
Loss of facial expression
Trouble chewing and/or swallowing
Problems communicating
An evaluation is completed by an LSVT ® Certified Speech Pathologist to assess candidacy for the treatment program. This program empowers people living with Parkinson's disease to speak loud and move big. A physician referral is needed.
Augmentative and Alternative Communication
Augmentative and Alternative Communication (ACC) provides individuals who have lost the ability to verbally communicate with different communication options. AAC assessment and intervention may include use of low-tech and high-tech devices, such as speech generating devices. Individuals that may benefit from AAC include, but are not limited to patients with:
Multiple Sclerosis
Cerebral Palsy
ALS (Lou Gehrig's Disease)
Autism
Stroke and other neurological disorders


Location(s)
Pleasant Prairie Clinic
10256 Old Green Bay Road
Pleasant Prairie, WI 53158
Get Directions
Froedtert Kenosha Center
6308 Eighth Avenue
Kenosha, WI 53143
Get Directions