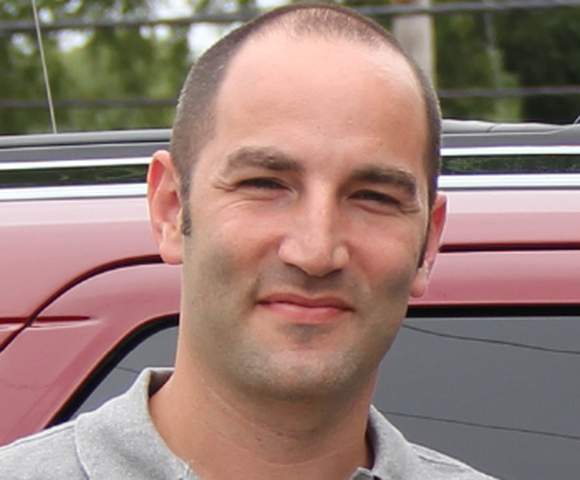 "I was headed home at the end of my shift,"
…recalled Dr. Ben Feinzimer, an emergency department physician at Froedtert South. "That's when I heard the call on the radio in MD-1."
In Bristol, a mother had just given birth at home. "Initially, the newborn was doing well," Dr. Feinzimer said, "but then his condition began to deteriorate. The baby's color wasn't right, and his breathing was labored."
The frantic mother called emergency medical services. Dr. Feinzimer heard the call and met the ambulance at the scene.
"They performed exceptionally well," Dr. Feinzimer said. "They recognized a life-threatening emergency and took the right steps." With Dr. Feinzimer's assistance, they inserted a special IV into the baby's leg, and a tiny breathing tube into his lungs.
"I called the emergency department as the ambulance raced to the hospital," Dr. Feinzimer said. "That gave the hospital precious minutes to have a neonatologist and anesthesiologist standing by."
"After ten minutes at the hospital, the baby's vital signs were normalizing," Dr. Feinzimer said. "Today, he's a walking, talking little fellow, at home, growing up with his family."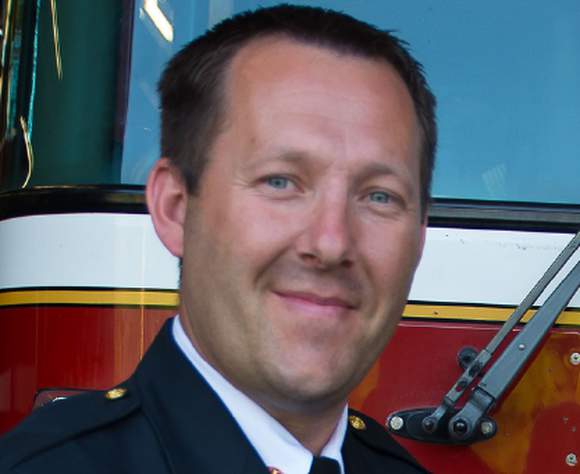 "Without our intervention," said Village of Bristol Fire Chief John Niederer, "and without the doctor's assistance, I'm not sure the outcome would have been the same. It was a huge save for the baby, his family, and for us."
BETTER PRE-HOSPITAL CARE
Collaboration like this between emergency medical service crews and emergency department physicians is made possible by the MD-1 program established by Froedtert South to help improve emergency care for patients before they reach the hospital. Dr. Feinzimer – who is medical director for EMS departments in Bristol, Paris, Pleasant Prairie, Salem Lakes, and Somers, and for LJH Ambulance – helped launch MD-1.
"There is a continuum of care from when a patient calls 911 all the way through hospital discharge," Dr. Feinzimer said. "The more seamless we can make the transitions along the way, the better the care for patients will be, and the better their outcomes will be. Having a physician in the field is our way of smoothing one of those transitions."
Froedtert South purchased and equipped an emergency vehicle so physicians can respond to emergencies in MD-1 when they are requested by EMS crews.
Dr. Feinzimer along with Dave Piccolo, EMS coordinator for the hospitals, Froedtert South Physician Assistant Ben Kessel, and Dr. Jessica Lancaster, an emergency medicine physician at Froedtert South and assistant medical director for the EMS departments, have all responded to emergencies across Kenosha County in MD-1.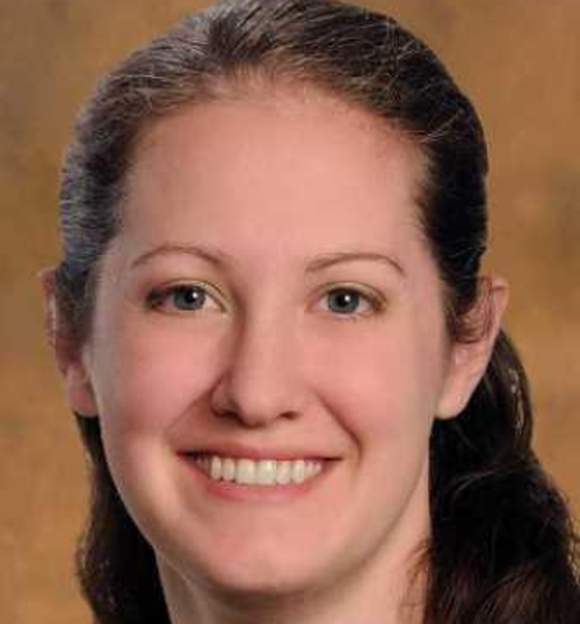 BETTER PREPARED TO TREAT THE PATIENT
Dr. Lancaster recently responded to a situation in which a victim had suffered multiple serious injuries. "I arrived as they were moving the patient into an ambulance," Dr. Lancaster said. "I performed simple tasks to enable the crew to focus on the complex treatments that were needed. We also had a good discussion about the next treatment steps."
The physicians often serve in other roles at the scenes of emergencies. "While the crew is treating the patient," Dr. Lancaster said, "I can fill their family in on what's going on and what to expect at the hospital. Answering their questions and calming their anxiety can really help family members."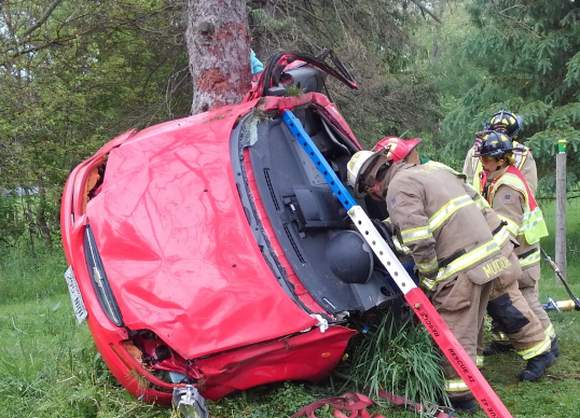 WHEN SOMETHING BAD HAPPENS
"I remember one call that came from Chief Slover in Salem," said Dr. Feinzimer, "and I could hear in his voice that something bad was happening."
Chief Mike Slover, of the Salem Lakes Fire/Recue department, vividly remembers that call, too. "A car had crashed into a tree," Chief Slover recalled. "The driver – a young woman – was trapped. Her condition was deteriorating and I thought we might have to remove her leg to free her."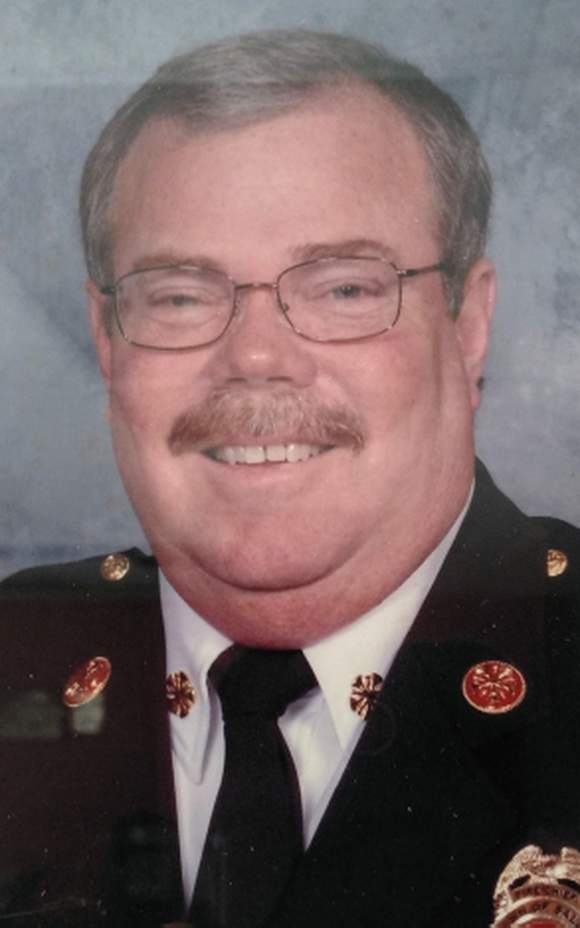 Dr. Feinzimer immediately called Dr. Tony Montemurro, a podiatrist with the Froedtert South Medical Group, to perform the amputation at the scene. "He stopped his office hours," Dr. Feinzimer said, "and I picked him up at the hospital and we raced to the crash scene."
"Thankfully," Chief Slover said, "we got the driver out of the vehicle just before they arrived."
ARM IN ARM TO HELP
While the physicians often get involved in providing patient care at an emergency, their primary role is helping EMS crews improve patient care.
"It's about real-time education," said Dr. Feinzimer, "showing EMS crews that we are out there arm-inarm to help them."
"We want everyone to understand that while we come from different perspectives," Dr. Lancaster said, "we're all committed to meeting in the middle where good patient care happens. MD-1 and field physicians have truly created a unique partnership with the EMS crews that makes the outcomes in these patient stories possible."
"We can do that better when we're out on the scene with emergency crews," Piccolo said, "rather than trying to do that solely by radio from the emergency department."
Their efforts are appreciated by the EMS departments they work with. "They come out and talk and train with us," Chief Slover said. "They review cases with us. They come to emergency calls when we request them. The whole program they've helped develop I can't describe as anything less than awesome."
"It's fantastic for our community," agreed Chief Nederer. "Our EMS crews are doing phenomenal work, and having a doctor come with them just puts us light years ahead."
TRULY BEING A LEADER
The MD-1 program is also appreciated by patients. "I've had many people tell me how much they really like that we send physicians out into the community with emergency crews," Dr. Feinzimer said, "because it illustrates our commitment to patients."
"This is one way we show how much we care about our communities, and about the emergency departments that serve them," Dr. Lancaster said. "MD-1 is an additional resource that we're providing to improve patient care."
"There aren't a lot of hospital systems that have a program like this in place," Piccolo said. "We are truly a leader in southeast Wisconsin and in the state in helping make sure patients get excellent care where and when they need it. We're in effect taking the hospital to them."
"At the times when patients are the most vulnerable ," Dr. Feinzimer said, "our hospitals and EMS departments are bringing all the tools at our disposal to provide the best patient care we can."
"Let's put it this way," Chief Slover said, "when you see the MD-1 vehicle in your community, you can know that it's a special program that Froedtert Kenosha Hospital and Froedtert Pleasant Prairie Hospital have worked with EMS departments to create to help make pre-hospital care as good as it can be. It's one great resource that we know we can count on."
Back to Article List