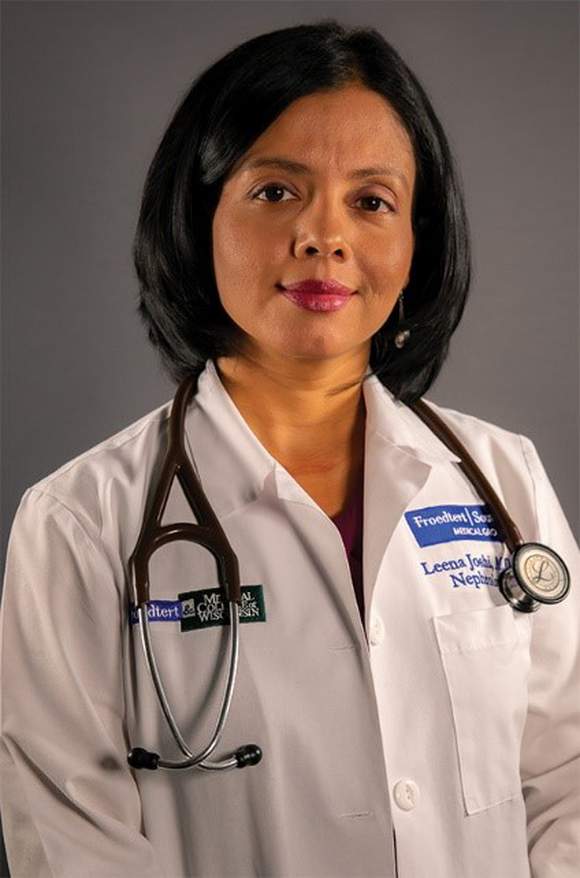 "Wow. Oh, wow!" Kathy Norris, retired Froedtert South RN, was all wows during a recent tour of the Froedtert South Kidney Center. Kathy, a pioneer from the humble beginnings of Kenosha's dialysis care in the 1970s, was impressed by the significant advancements. Past and present team members intermingled and were bound by gratitude and pride for the storied history of Froedtert South's Kidney Center, the place where community becomes family.
When patients undergo renal dialysis treatments, a process that removes excess water and toxins from the blood, it is because their kidneys can no longer perform that function naturally. Some patients may need an emergency treatment due to an accident or trauma. However, most dialysis patients have renal failure and do not regain function of their kidneys. These patients require recurring treatments for the duration of their life or until they receive a kidney transplant.
Typically, a patient comes in for approximately a four-hour treatment three times a week. This equates to the Kidney Center team of nurses, techs, social workers, dieticians, and doctors caring for the same community members multiple times per week for years or possibly even decades. In all that time together, bonds form and lives intertwine. Over years of sharing pictures and stories, nurses and patients alike get to see each other's children grow up and celebrate weddings, graduations, and births of grandchildren. Even the patients care about each other and often exchange cards and gifts. The Kidney Center is a special place with a family atmosphere.
"For many patients and their families, starting dialysis treatments is a very difficult time," said Dr. Leena Joshi, Medical Director with Froedtert South for 13 years. "As a team we strive to make a positive difference every day!"
LeeAnne Ugarte, Kidney Center RN Coordinator, appreciates this unique nursing setting and said, "I always knew my care was making a difference, but now I get to know my patients well. Our most frequent feedback received here is that our care is above and beyond."
In the thoughtfully designed open-concept space containing twenty-three dialysis stations, staff collaboration is constant and teamwork is essential to the successful care of all. LeeAnne showed Kathy the updated dialysis equipment, the pre-mixed solutions, the now disposable items, and other modern conveniences that this state-of-the-art facility boasts. While excited for the progress of this specialty field, Kathy shared memories of having to complete a myriad of other tasks now obsolete or done with technological ease. Currently, three shifts serve over one hundred patients weekly. However, only by looking back can we truly appreciate how dialysis care grew in Kenosha.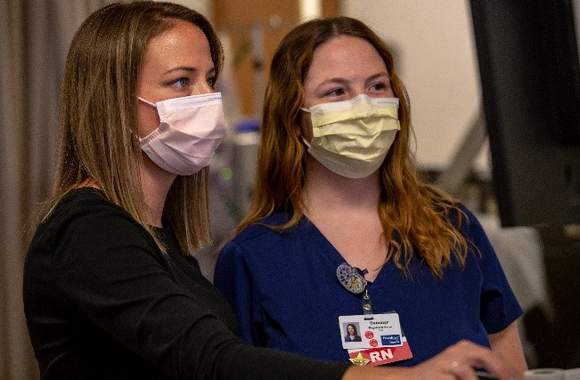 THE PAST PAVED THE WAY FOR TODAY'S SUCCESS
In 1968, a 19-year-old Kenosha native, Frank Germinaro, experienced renal failure. Dialysis was an emerging treatment, and patients had to travel to Madison or Minnesota to receive care. Frank's parents and the community rallied to support this young man, and in 1969 "Frankie's Kidney Fund" raised enough money to purchase Kenosha's first dialysis equipment.
Over half a century and two new buildings later, the Kidney Center has gone far. Since the very beginning, the Kidney Center was all about community members caring for each other like family with Frank's mom training to be one of the first two dialysis techs. Frank has received two kidney transplants and still resides in Kenosha. He's grateful for how this community comes together to support one another.
Mutual respect resounds from past and present team members as they know the demands and the rewards of being a dialysis nurse. "We help patients through more than just one day. Our team knows how to empathize with chronic patients," said Lead RN Summer Munns.
Michelle Paulsen, Lead RN, said, "Along with the support of Medical Director Dr. Joshi, we have a great team and that means we can give comforting support and exceptional care."
Dr. Joshi said, "I am proud that the Kidney Center staff and I share the same goal of providing the highest quality of care." Dr. Joshi herself enjoys traveling, experiencing different cultures, and spending quality time with family and friends. She understands that quality of life for her patients is crucial. "It's important to me to create a future for our critically ill patients so that they can continue to enjoy time with their families."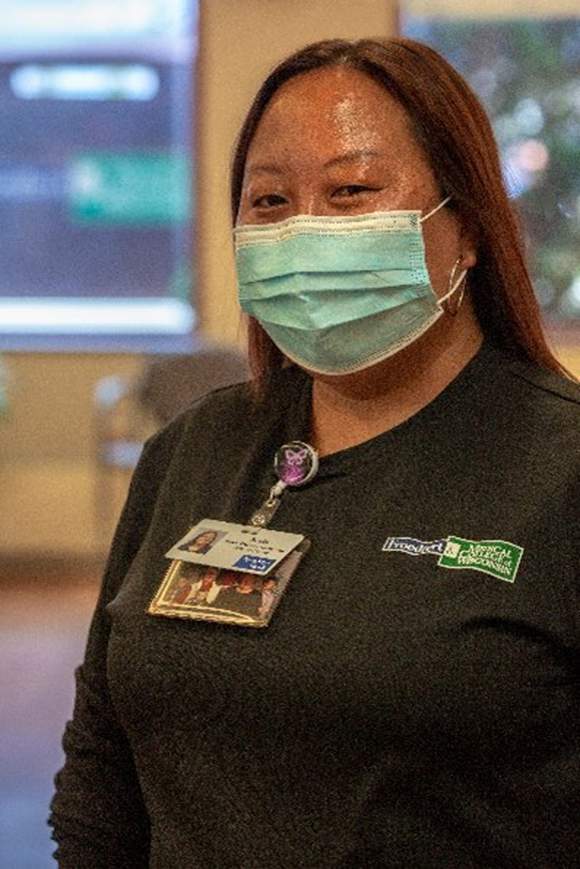 PAYING IT FORWARD WITH HOPE AND INSPIRATION
A Froedtert South Medical Lab Assistant suddenly found herself in need of dialysis, and she altered her career to help others like her. Kaia LeMay-Lessman had just returned from a vacation and was experiencing swelling in her ankles. Testing determined that she was in renal failure and required immediate dialysis. Kaia recalled the shock of her diagnosis and how her life changed, "all in a moment."
With a young child, Kaia had no time to waste processing the diagnosis and navigating forward. She admires Dr. Joshi and the Kidney Center team for their empathy and education. Kaia said, "The dialysis diet was overwhelming at first. I'm grateful for their support and that they explained everything to my family, too."
While continuing to work full-time, Kaia tried both types of dialysis treatments, hemodialysis (performed at the hospital) and peritoneal dialysis (a treatment she could perform at home for seven to nine hours nightly while sleeping). Both types require the surgical placement of a permanent port or access point on the patient. Jaymie Laurent, Froedtert South Social Services Senior Director for 27 years said, "Being connected to Froedtert South means patients don't have to worry about scheduling or traveling to another facility. Such services as port placement can be done onsite by Dr. Ginsburg or Dr. Curry, Interventional Radiologists. Also, the Emergency Department is right here for any emergent situation, and dialysis techs can train on site which really connects the unit."
As Kaia adjusted to her new lifestyle centered on survival, she was met with another surprise. A childhood friend and neighbor donated a kidney for Kaia. Kaia explained, "Patient longevity is longer with a living donor transplant, and I'm an advocate for more educational awareness about being an organ donor."
After receiving the kidney transplant, Kaia felt a calling to transfer positions in the hospital and trained to become a dialysis tech. Kaia can relate to the feelings, concerns, and questions of the patients. She understands both hemo and peritoneal dialysis firsthand. Kaia said, "The patients get some inspiration and hope seeing someone working with a transplant and living on the other side of this disease."
A familial bond resonates strongly through both the patients that need the Kidney Center and those employed here. The quality of life for thousands of community members has been improved all because Kenoshans rallied to support one of their own and then proceeded to develop breakthrough dialysis care for all.
Back to Article List