Kidney Center Services
Our Kidney Center provides a full range of nephrology care, including assessment, diagnosis, treatment, and evaluation services, to adults and elderly individuals with a diagnosis of acute or chronic renal failure. Located at the Froedtert Pleasant Prairie Hospital, through 19 dialysis stations, the Kidney Center offers dialysis therapies, the latest diagnostic tests and procedures, and outpatient check-ups all located in one convenient location.
Call to Schedule
There's only one place you need to go for comprehensive kidney care. The Kidney Center, located at our Pleasant Prairie Hospital, offers a wide range of nephrology services to adults of all ages, including different ways of filtering unwanted substances from your blood when your kidneys aren't able to do so. This "filtering" is called "dialysis." Two ways to do this are in-center hemodialysis and home peritoneal dialysis.
In-center Hemodialysis
In-center hemodialysis is a way to filter unwanted substances from your blood by passing your blood through a special machine. This requires a visit to the Kidney Center up to three times per week.
Home Peritoneal Dialysis
Home peritoneal dialysis is a way to filter unwanted substances from your body at home through a tube that is placed in the abdomen. Our trained staff will help you through the training process and will provide ongoing support for you to manage treatments at home.
Kidney Center patients must be patients of one of our nephrologists. To request an appointment with one of our doctors, contact 262-577-8300. A tour of the Kidney Center can be arranged through one of our social workers by calling 262-577-8792.
Services
We have been providing dialysis services for southeastern Wisconsin for 30 years. In addition to our 21 dialysis stations, we offer a wide range of services to support you throughout the full course of your treatment.
Hemodialysis treatments
Training and follow-up for home peritoneal dialysis
Kidney transplant referrals
24/7 nursing support
Travel support when on dialysis
Peer mentoring and support
Our Doctors
From diagnosis of your kidney disease through dialysis and check-ins, our multidisciplinary team of doctors, nurses, technicians, dietitians, social workers and chaplains work collaboratively to provide consistent care from a single, convenient location.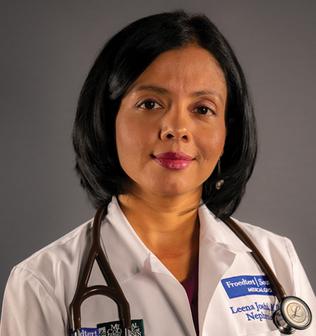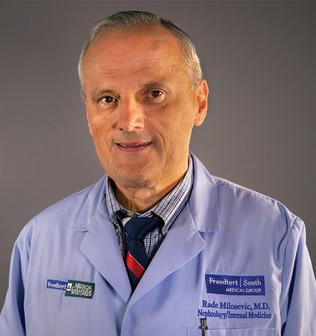 Location(s)
Froedtert Pleasant Prairie Hospital
9555 76th Street
Pleasant Prairie, WI 53158
Get Directions
Resources
National Kidney Foundation
American Association of Kidney Patients
Medical Education Institute
Diabetic Education Services
Successfully treating or managing diabetes requires support. You can rely on our full diabetes management team to work closely with you and your family physician, ensuring comprehensive care for patients of all ages throughout our community.