Commission on Cancer
Striving for excellence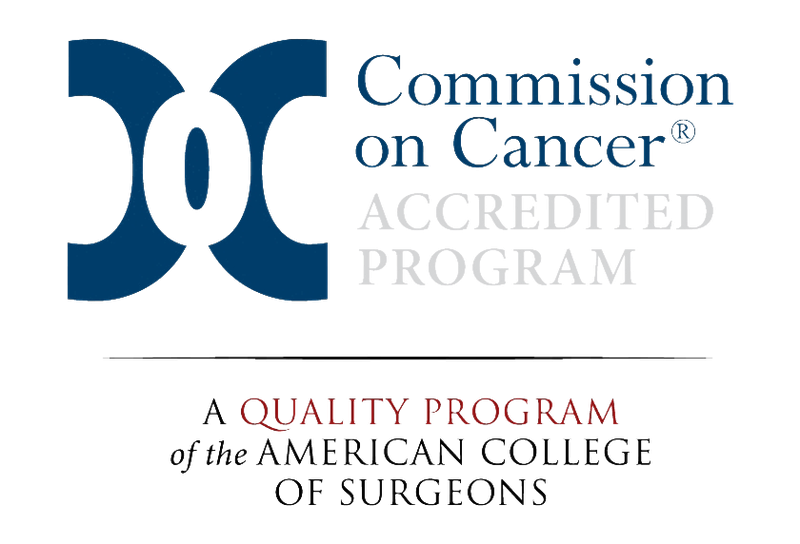 The Cancer Center at the Froedtert Pleasant Prairie Hospital has received commendation from the Commission on Cancer.  In conjunction with the American College of Surgeons, the Commission on Cancer looks to recognize excellence amongst Cancer Centers whose services provide state-of-the-art pretreatment evaluation, staging, treatment, and clinical follow-up for cancer patients seen at the facility for primary, secondary, tertiary, or end-of-life care.  The cancer committee within these hospitals should lead the program by setting goals, monitoring activity, evaluating patient outcomes, and improving care, as well as provide a forum for patient consultation and contribute to physician education.
Receiving care at a CoC-approved cancer program ensures that a patient will have access to:
Comprehensive care, including a range of state-of-the-art services and equipment;
A multi-specialty, team approach to coordinate the best treatment options;
Information about ongoing clinical trials and new treatment options;
Access to cancer-related information, education, and support;
A cancer registry that collects data on type and stage of cancers and treatment results and offers lifelong patient follow-up
Ongoing and monitoring and improvement of care; and
Quality care, close to home.
Approval by the Commission on Cancer is given only to those facilities that have voluntarily committed to provide the best in diagnosis and treatment of cancer and to undergo a rigorous evaluation process and a review of its performance.  
Conditions
Treatments and Procedures