Cancer Care Services
No one should have to face a cancer diagnosis – or treatment – alone. Offering local expertise, better information, better communication and strong, human connections, helps take the fear and uncertainty out of facing your condition, to make treatment and recovery as peaceful, reassuring and painless as possible.
Call to Schedule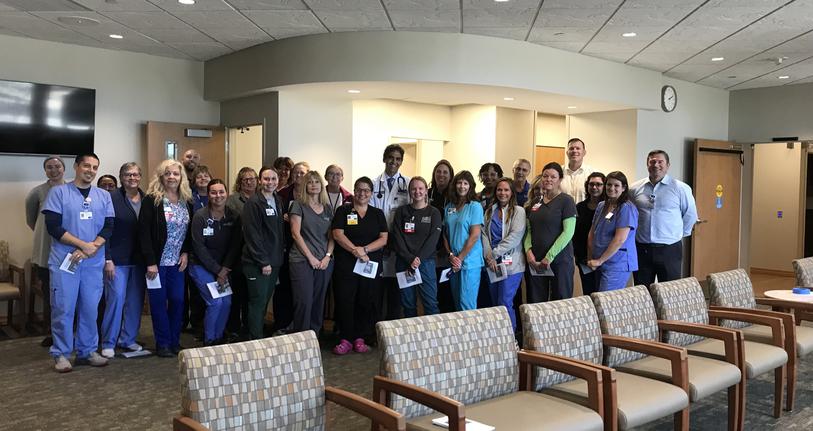 Our team-oriented approach to cancer care and partnerships as part of the Cancer Network with Froedtert & the Medical College of Wisconsin means patients have access to both local experts and world-class medical research close to home, offering greater hope – and more successful outcomes. Our providers are committed to taking special care of our cancer patients to provide greater confidence throughout their journey – from diagnosis through treatment and recovery – by helping them understand the unique nature of their disease. Trained at top 10 medical universities, our scientifically-minded and compassionate physician team works to find the latest developments and breakthroughs that can make your treatment – and your life – work for you.
Cancer Rehabilitation
Facing cancer takes physical, mental and spiritual strength and resilience. A physician-led, interdisciplinary team of therapists and specialists are availalbe right here in our community to directly support patients and their families as they adapt to the effects of cancer and its treatment.
Cancer Services
Cancer patients deserve care that meets the highest quality national standards — no matter where they live. As part of the Cancer Network with Froedtert & the Medical College of Wisconsin, we work collaboratively to lead the development of new, more effective treatments and provide an even higher level of care, backed by academic medicine, from clinics and facilities close to home.