Labor and Delivery Services
Pregnancy is a life changing experience that is different for every woman. Our Birthing Inn physicians and staff takes your maternity needs personally, from prenatal testing to childbirth classes and lactation services, you and your newborn can expect the highest level of attention and care from our dedicated team.
Call for more information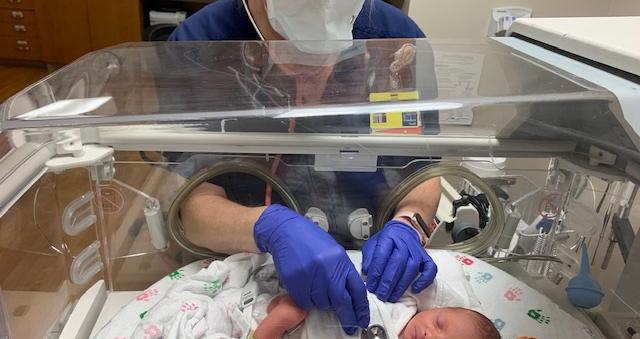 Welcoming a newborn is a special time and we want to help you feel prepared for that moment. The Birthing Inn is the premier birthing center in southeastern Wisconsin, specially designed to offer comfort, education, and support throughout your pregnancy, labor, delivery, and after.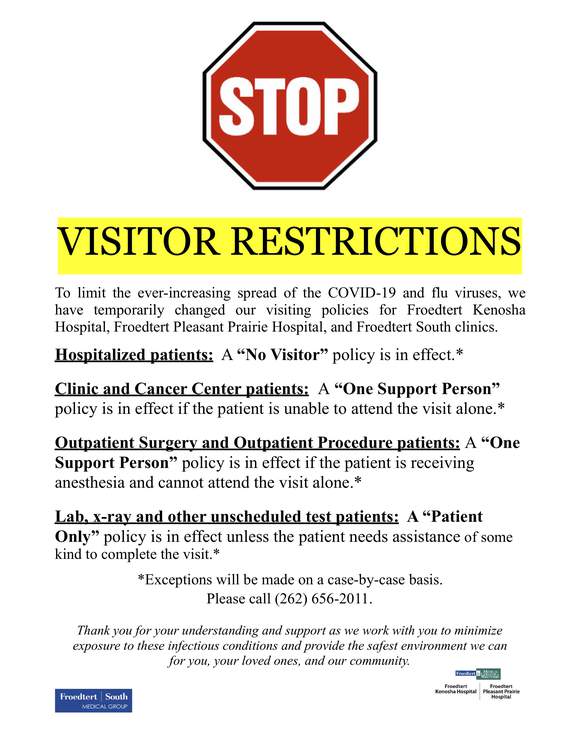 Current Visitor Restrictions
Our visitor restrictions will be updated as the situation changes with COVID-19.
Birthing Classes
To help prepare our patients and their partners for a positive birthing experience, we offer a variety of childbirth education classes. Our classes are designed to help you make informed decisions, learn techniques to help you relax and cope during pregnancy, and make your labor and delivery as comfortable and satisfying as we possibly can based on your wishes and your situation.
Birthing Inn Amenities
From the earliest stages of prenatal care through birth and post-natal treatment, the Birthing Inn at Froedtert Pleasant Prairie Hospital provides a comfortable, modern environment for parents and their babies, with a wide range of amenities to make families and new arrivals all feel more welcome.
15 spacious rooms with private showers and whirlpool tubs for labor, delivery, recovery and post-partum care
12 additional rooms for post-partum care
Outpatient rooms for evaluation, testing and other procedures
Pull-out sleeping sofa for your partner or support person
Neonatal nurse practitioners on site with neonatologists on back-up call 24/7 to support your newborn as needed
Special lullaby welcome to announce your baby's arrival
Childbirth and Family Support
From the weeks leading up to your delivery all the way through after you are discharged, we offer a wide range of services and resources to support the health and wellbeing of expectant mothers, their partners and newborns.
Parental support groups
Prepared childbirth classes
Prenatal counseling
Traditional childbirth education
Our Doctors
To support all of your needs throughout your lifetime, Froedtert South Medical Group obstetricians/gynecologists offer broad experience in helping patients with their needs related to pregnancy, infertility, gynecology, urinary incontinence, menopause and gynecological surgery. These OB/GYN specialists are also supported by a team of neonatologists, lactation consultants, neonatal nurse practitioners, oncologists, plastic surgeons and other specialty-trained nursing staff to ensure you receive the best care, around the clock, during your stay.
Location(s)
Froedtert Pleasant Prairie Hospital
9555 76th Street
Pleasant Prairie, WI 53158
Get Directions
Labor and Delivery Services
Welcoming your baby into the world in a calm, safe and nurturing environment is our goal. Froedtert Pleasant Prairie Hospital's Birthing Inn provides that--and so much more--to support you and your newborn throughout the final stage of your pregnancy, all from a location close to home.