Podiatry Services
Your feet carry a heavy burden, so even a minor foot problem can cause potentially big problems for your mobility and overall well-being. Our podiatrists treat a wide range of foot disorders, working with you to get you moving and keep you moving with confidence and comfort.
Call to Schedule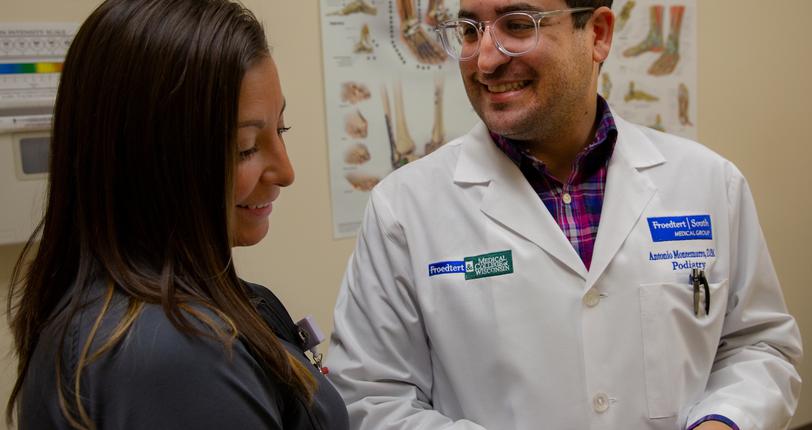 When foot and ankle pain stop you in your tracks, we're here to provide a fast diagnosis and effective treatment. We serve our neighbors from a dedicated podiatric clinic, providing comprehensive care for a wide variety of foot-related conditions to help you get back on your feet, faster.
Podiatry Services
Essential to your everyday comfort, we believe your feet deserve the same level of care you'd seek for any other health concern. Though they're a complex network of bones, joints, tendons, ligaments and nerves, we make it simple to get the high-quality care your feet need for any condition.