Aquatic Therapy Services
A unique approach for patients with orthopedic, neurological, or sports-related injuries.
Call for more information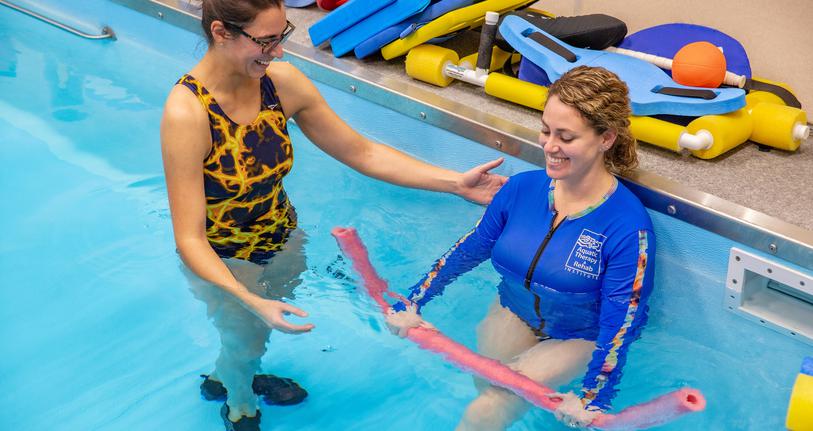 Aquatic therapy is exclusively offered at the Somers Clinic and is used in conjunction with land-based treatment. Therapy in our warm water pool allows the patient to do more exercise with less pain and fatigue due to the water's buoyancy and support. Averaging between 92-94 degrees Fahrenheit, the water in our therapy pool helps to relax muscles, increase circulation and offers full support for sore limbs. Two underwater treadmills and multiple high-definition cameras help with gait and movement analysis.
The pool is waist-shoulder depth, therefore swimming ability is not necessary to participate in our warm water therapy pool. Aquatic therapy is instructed by one of our skilled Physical Therapy Assistants who is in the water providing one-on-one instruction and guidance. If you are interested in this program, please call the Somers Clinic Physical Therapy Department at 262-551-4700.
Benefits of Aquatic Therapy
Improves posture, balance and coordination
Enhances relaxation and freedom of movement for increased muscle tone
Increases circulation, range of motion, strength and endurance
Decreases pain, stiffness, muscle spasm guarding
Better mobility through reduced joint strain
Stronger morale and self-esteem with the increased opportunity to succeed
Enhances sensory feedback and body awareness
Improves muscle tone and strength and endurance