Pelvic Floor Therapy
Pelvic floor physical therapy involves the pelvic floor muscle group, which is responsible for a variety of functions. This group of muscles helps support the contents of the pelvis, stabilizes the pelvis, provides structural support, and also contributes to sexual function. Our pelvic floor physical therapists are musculoskeletal experts in the areas associated with the pelvis, including the lumbar spine, sacrum, coccyx, and hips, to assess the musculoskeletal system and body as a whole.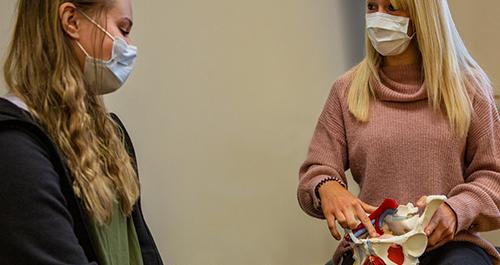 Our certified physical therapists will perform a comprehensive orthopedic and pelvic floor evaluation and tailor the treatment plan to meet each individual's needs. This service is available to patients of all ages.
A physician's referral is required for pelvic floor physical therapy.
Conditions
You may be referred to pelvic floor physical therapy for a variety of reasons, including:
Urinary or fecal incontinence
Urinary retention or constipation
Pelvic organ prolapse
Pelvic pain
Interstitial Cystitis/Painful Bladder Syndrome
Diastasis Recti
Post-partum rehabilitation
Pudendal Neuralgia
Prostatitis
Post-prostatectomy/hernia repairs
Treatments and Procedures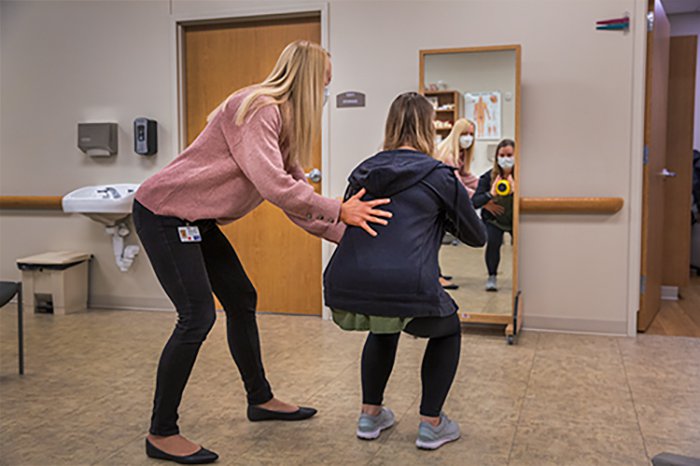 Pelvic floor physical therapists may utilize several techniques:
Patient education. Information regarding pelvic floor anatomy and surrounding musculature, as well as self-care techniques and behavioral strategies to manage symptoms.
Pelvic floor exercises. Patients are instructed in various exercises to lengthen and strengthen not only their pelvic floor muscles, but also muscles of the low back, abdomen, and lower extremities.
Manual therapy. A certified physical therapist may use hands-on techniques, such as gentle massage, myofascial release, and stretching, to improve posture, muscle tension/pain, and general mobility.
Pelvic floor biofeedback. Biofeedback is a technique that allows the patient to "see" how his or her pelvic floor is functioning. This procedure is not painful, and can be performed either internally or externally. The results are displayed on a computer screen.
Location(s)
Pleasant Prairie Clinic
10256 Old Green Bay Road
Pleasant Prairie, WI 53158
Get Directions
Prairie Ridge Clinic
9697 St. Catherine's Drive
Pleasant Prairie, WI 53158
Get Directions
Somers Clinic
3400 Market Lane
Kenosha, WI 53144
Get Directions