General Surgery
Our surgeons provide expert trauma and emergency care and lead in the use of minimally invasive and robotic-assisted surgeries.
Call to Schedule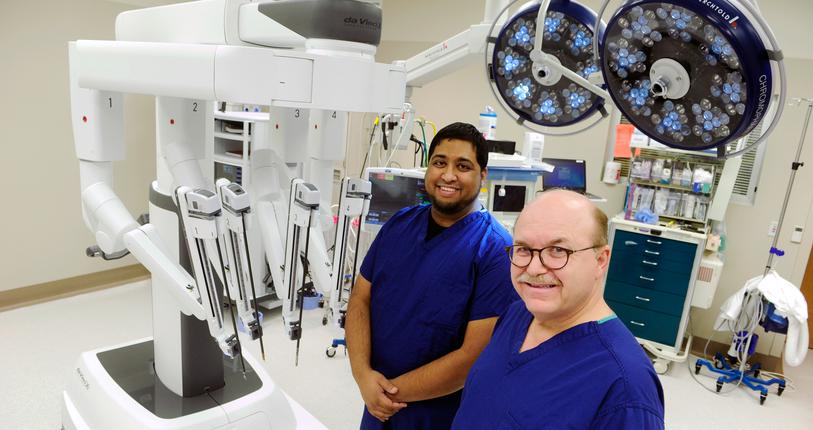 They are here to ease your mind, answer your questions and help relieve your symptoms. Our Outpatient Surgery Center is equipped with lifesaving resources and advanced technologies to provide uncompromising care for you and your loved ones.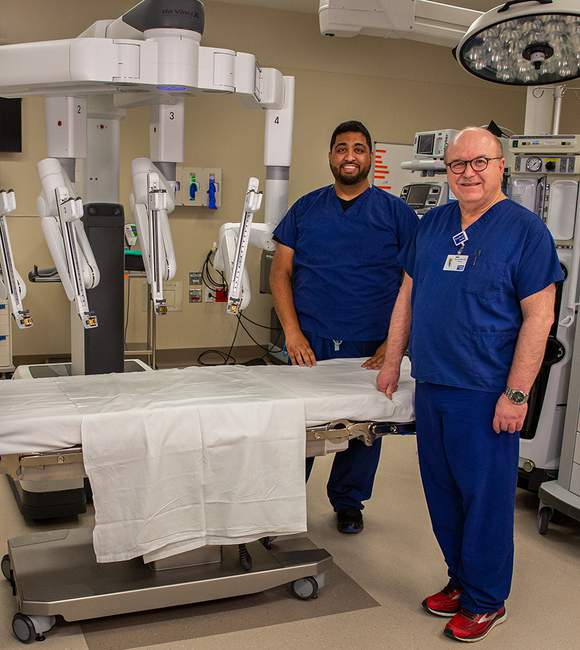 Our surgeons lead in the use of minimally invasive and robotic-assisted surgery techniques which require smaller incisions, make treatment and recovery faster, and cause less pain than traditional open surgery techniques.
Thanks to our team's diverse surgical experience and the successful outcomes it has achieved, the expertise of our general surgeons is sought out by surgeons around the country for training purposes. Minimally invasive surgery offers several advantages over traditional surgery including:
Less blood loss
Less scarring
Faster recovery time
Less time spent in the hospital
Lower risk of infection
Typically fewer pain medications required after surgery
Better outcomes
Conditions
Treatments and Procedures
To help patients heal faster and feel better, sooner, we emphasize the use of breakthrough surgical techniques and technology, including minimally invasive and robotic minimally invasive surgery. These advanced procedures also use state-of-the-art monitoring and anesthesia equipment, offering more precision and more comfort.
Abdominal surgery
Anterior exposure for spine surgery
Appendectomy
Cholecystectomy
Colorectal Surgery including hemorrhoidectomy, fistula, and fissure treatment
Fundoplication for hiatal hernia and reflux disease
Gastrointestinal tract (GI tract) surgery
Thoracoabdominal trauma including rib fractures, spleen, liver, and intestinal injuries
Bariatric (weight loss) surgery
Revisional bariatric surgery
Roux-en-Y gastric bypass
Sleeve gastrectomy
Breast surgery
Lumpectomy
Mastectomy
Sentinel node mapping and biopsy
Stereotactic breast biopsies
Treatment of breast cysts, lumps, infections, fistulas, and abscesses
Ultrasound based therapies
Hernia and abdominal wall reconstruction surgery
Component separation technique for complex and large abdominal wall hernias
Umbilical, inguinal, incisional, ventral hernias
Endocrine surgery
Adrenalectomy
Parathyroidectomy
Thyroidectomy
Skin and soft tissue disease care
Cellulitis, phlegmon, abscesses
Hidradenitis
Lipoma, cysts
Pilonidal disease
Skin cancer, including melanoma
Trauma surgery
Gunshot wounds
Motor vehicle accidents
Stabbings
Venous and vascular access surgery
Endovenous Ablation Therapy (Venefit)
Implanted infusion ports and tunneled catheters including dialysis access catheters
Sclerotherapy
Stab phlebectomy
Treatment for varicose veins and spider veins
Wound care
Biologic skin substitutes
Debridements
Negative pressure wound therapy
Skin grafts
Topical wound care
Unna wraps
Our Doctors
As members of the community, our general surgeons are dedicated to making advanced surgical procedures available to our neighbors here in southeastern Wisconsin and northern Illinois and seeing them all the way through to a fast recovery.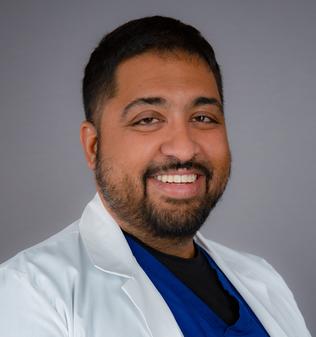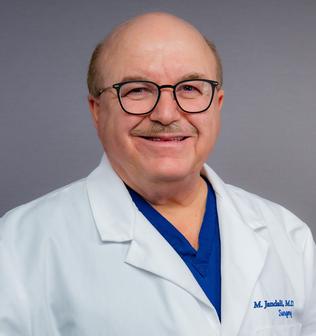 Location(s)
Schmidt Surgery Center
9555 76th Street
Pleasant Prairie WI 53158
Get Directions
Patient Story
If you look around the country, we are amongst the top surgeons who are performing minimally invasive, robotic-assisted general surgery. Due to our high quality and volume, we are teaching other surgeons nationwide to perform these surgeries.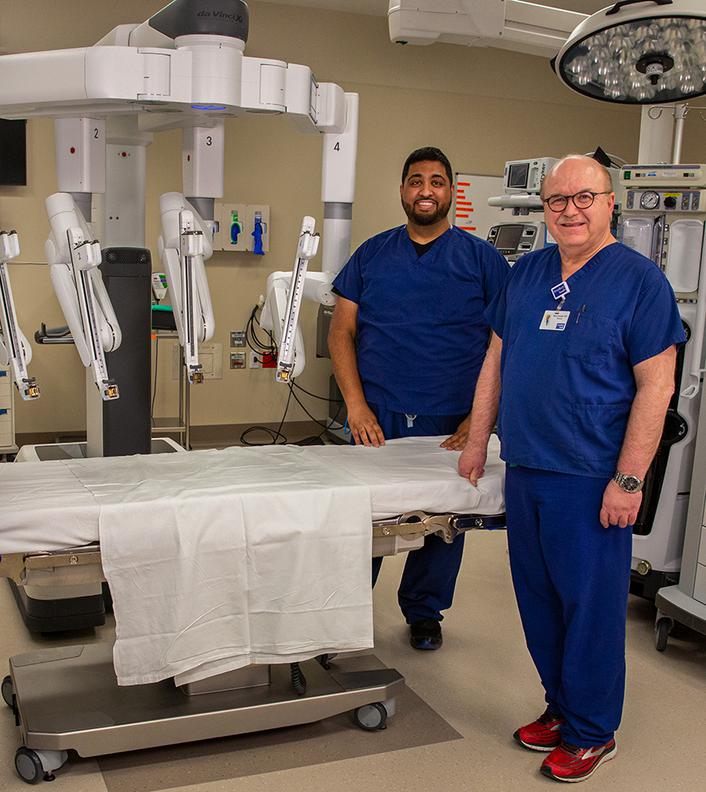 Read patient story