Wound Care & Hyperbaric Medicine Services
Healing wounds takes more than time. It takes a partner who understands your pain, appreciates your unique lifestyle and helps guide you through every stage of the healing process. Here, whether in the outpatient department or hospital, you can take comfort in consistent, reliable care that ensures the best possible recovery for you, letting you get back to your life, sooner.
Call to Schedule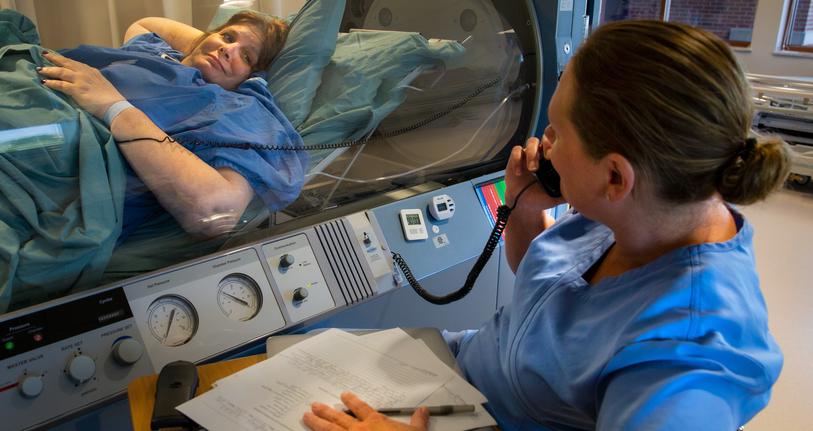 Healing is a process that requires patience and careful planning and monitoring. Depending on the severity of your wound, our goal is for your wound to be 50% healed at approximately four weeks of treatment. We carefully monitor your condition over time, tracking your progress and consulting with specialists to lend their expertise to expedite your recovery when possible.
Our facility is designed to add comfort to the care you're provided. With carefully cleaned rooms in a controlled environment, access to extensive wound and burn care and Medicare-approved hyperbaric oxygen treatments using a private single patient chamber, we take special care to ensure a completely sterile — yet welcoming — experience.
Hyperbaric Therapy and Wound Care Services
Our experienced team provides comprehensive, advanced wound care, including the use of hyperbaric oxygen therapy, skin substitutes and advanced dressings.
Our Providers
Our team of wound care providers – including a dedicated and certified nursing wound care specialist – works collaboratively with surgical teams, infectious disease specialists and primary care doctors to develop effective treatment plans that use advanced products and procedures to heal patients' wounds.
Location(s)
Froedtert Pleasant Prairie Hospital
9555 76th Street
Pleasant Prairie, WI 53158
Get Directions
Patient Story
My life has turned around.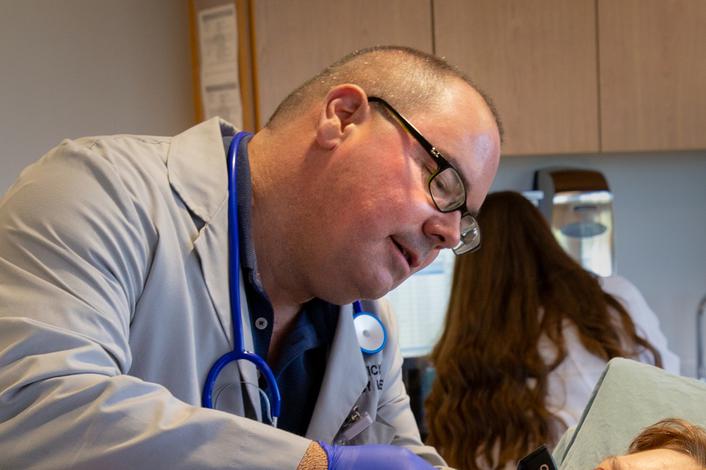 Read patient story
Wound Care and Hyperbaric Medicine Services
Recovering from a serious wound can be a challenging process. But it's a challenge you don't have to face alone. We're prepared to support you at every step on your path to a recovery and a more comfortable life.