Cardiac Services
Seeing you get back to the things you love is at heart of the care we provide. Our goal in delivering advanced cardiovascular care is to minimize the time you spend in recovery to help you live a longer, healthier and happier life.
Call to Schedule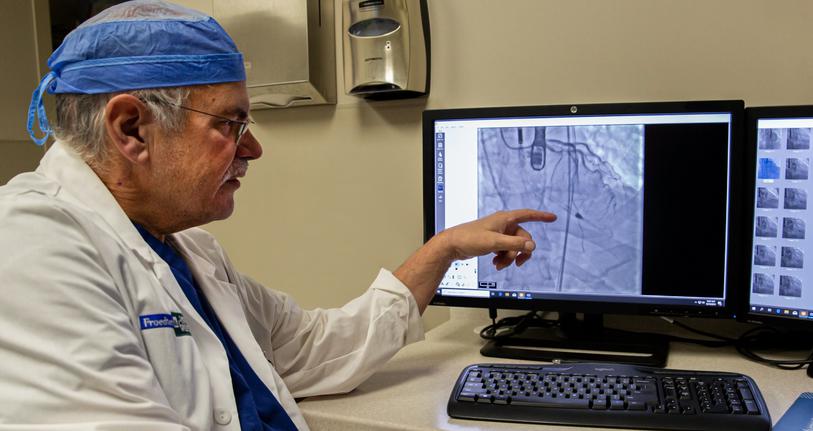 Our team approach to care helps you feel better — even before you are in recovery. From prevention through treatment, our cardiologists, cardiac interventionalists and surgeons work together to provide a complete evaluation of your condition, monitoring your progress and, if needed, utilizing the most effective and minimally invasive treatment options. With leading-edge capabilities and our providers' dedication to our local community, more lives have been saved than ever before.
Because no matter when complications arise – we're here for you, offering convenient access to the area's only facility performing cath lab diagnostics, primary angioplasty procedures and cardiothoracic surgery 24 hours a day, seven days a week.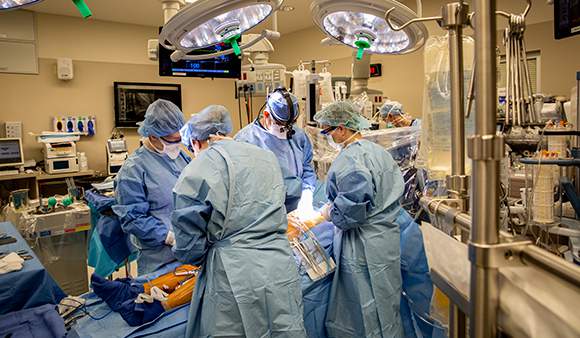 Cardiothoracic and Vascular Surgery
Our expertise in minimally invasive surgical practices has made Froedtert Pleasant Prairie Hospital a destination for cardiothoracic and vascular surgeries. Here, patients have access to the advanced treatments for the heart and its valves, aorta, arteries, and muscles and experts who provide leading-edge care to give you faster relief – and recovery – from serious conditions.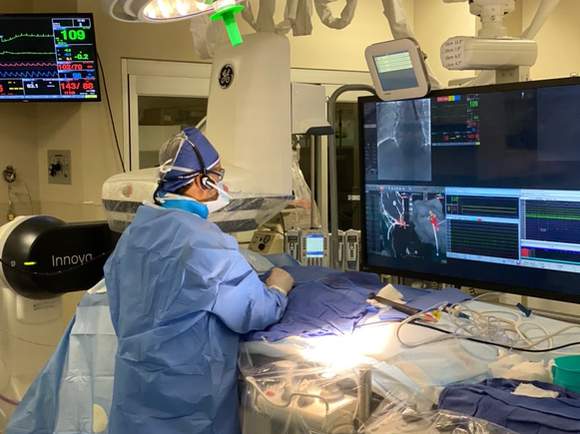 Electrophysiology
We also offer advanced treatments for arrhythmia, or abnormal heartbeat. This common condition can be serious and requires an accurate diagnosis to ensure you receive the treatment that's right for you. Our team is highly experienced in electrophysiology – studying abnormal heartbeat – to help you rest assured that the treatments we recommend will be a real answer for your condition.
Conditions We Treat
Froedtert South's local expertise and collaboration with the Medical College of Wisconsin ensures effective treatment of even the most challenging heart conditions. Not needing to travel far means an even shorter road to recovery and even faster treatment — particularly when every minute matters.
Aneurysm
Angina
Aortic Dissection
Atrial Fibrillation
Coronary Artery Disease
Heart Failure
Diabetes
Hypertension
Heart Rhythm Disorders
Heart Attack
Peripheral Artery Disease
Sudden Cardiac Death
Stroke
Thrombosis
Treatments and Procedures
The best treatments – such as our advanced, minimally invasive surgical heart procedures, including heart valve placements and left-ventricular assist devices – give you faster, fuller relief and reduce the risk of complications.
Ablation
Aortogram
Bi-Ventricular Pacemaker
Cardiac Catheterization
Cardioversion
Carotid Endarterectomy
Coil Embolization
Coronary Balloon Angioplasty & Stenting
Defibrillators
Echocardiography
EKG
Electrophysiology
EndoWave Infusion Catheter System
Event Recorder
Holter Monitor
Impella Support Device
Intra-aortic Balloon Pump
Intravascular Ultrasound
Minimally Invasive Robotic Heart Surgery
Mobile Cardiac Outpatient Telemetry
Nuclear Stress Test
Pacemakers
Percutaneous Transluminal Angioplasty
Percutaneous Transluminal Coronary Angioplasty
Peripheral stents
Stents
Stress Echocardiogram
Stress Test
Tilt Table
Transesophageal Echocardiogram
Valve Replacement
Our Doctors
As members of the community themselves, Froedtert South Medical Group physicians are dedicated to making world-class cardiothoracic care available to our neighbors here in southeastern Wisconsin and seeing them all the way through to a fast recovery.
Location(s)
Froedtert Pleasant Prairie Hospital
9555 76th Street
Pleasant Prairie, WI 53158
Get Directions
Patient Story
Today, we're among the leaders with results among the best anywhere in the country.
Read story
Patient Story
I feel lucky and blessed and amazed that I actually made it.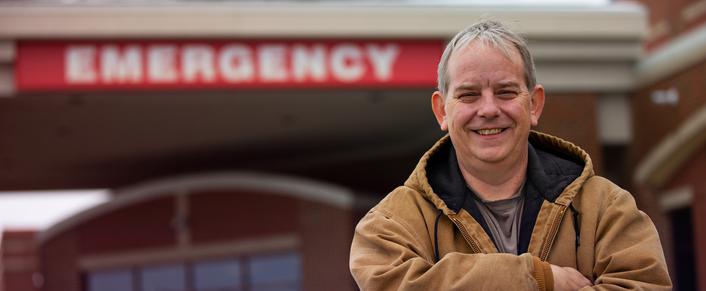 Read patient story
Cardiology Services
Heart disease is the leading cause of death in the United States and is a major cause of disability.  About every 25 seconds, an American will have a coronary event, and about one every minute will die from one.
Are you at risk? Click the link below to take a 7-minute risk assessment to find out.