Orthopaedic Services
We're committed to keeping everyone in our community active, able, and free to enjoy more of life. Our dedicated orthopaedic and spine surgery experts offer the most advanced orthopaedic, joint, and spine care, providing minimally invasive techniques in clinics close to home so you can get back to whatever makes you feel your best, faster.
Call to Schedule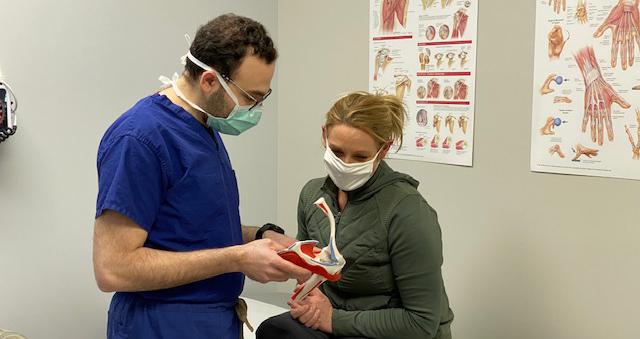 Our orthopaedic experts make getting the specialty care you need comfortable and convenient. Our team of highly proficient orthopaedic surgeons, sports physicians, and other specialized physicians works one-on-one with patients to provide both surgical and non-surgical treatment options. As a team, we work to fully understand your condition and your goals for recovery before recommending a treatment and continue that level of personalized care until you can return to normal activities—and the life you enjoy.
Our advanced, specialized care – along with the area's only fellowship-trained hip and knee reconstruction doctor – means you don't need to travel far to address even significant, complex disabilities, injuries or surgical revisions. We're always happy to provide second opinions on full joint replacements and address questions before they become problems.
Specialty Orthopaedic Care
The orthopaedic clinics offer comprehensive orthopedic services with on-site diagnostic x-ray and physical therapy for a wide range of needs, with dedicated physicians in each specialty.
Hand surgery
Hip and knee conditions
Shoulder
Sports Medicine
Hip Preservation
Phone Numbers
Froedtert South Orthopaedic and Spine Clinic

262.656.3590

Froedtert South Orthopaedic and Spine Clinic
Orthopaedic Services
When you have an injury, we offer the care you need to let you focus on what's most important – getting back to doing what you love. As physicians committed to community, we share in your relief and recovery, and work to help you feel more comfortable and confident throughout every step in your care.